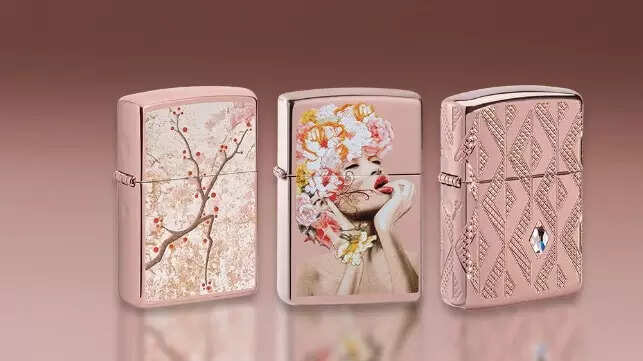 After experiencing 50 per cent growth year-on-year in India, Zippo is planning to expand its offline presence in the country, Lucas Johnson, Vice President, Zippo Global Marketing told ETRetail in an exclusive interview.
The brand was largely focusing on e-commerce for the past few years as consumers were shopping online amid the pandemic. At present the brand has a presence on various e-commerce portals like Reliance Jio, Amazon, Myntra, Flipkart, Tata Cliq Luxury along with its own e-commerce shop.
"After experiencing double-digit growth via e-commerce, we are planning to expand our brick-and-mortar presence in India, and for that, we've started an initial test with Reliance Smart stores. We have seen double-digit month-over-month growth with that initial test," Johnson said.
"And with the new fiscal year comes a larger rollout across the country including Tier II cities and beyond," he added without sharing any definitive numbers.
For the next 2-3 years, the brand has no plans to open its own EBOs and plans to partner with more retailers to open shop-in-shops.
"We are considering opening our EBOs in the future as it is a great opportunity not only for retail but also a great branding and marketing experience where we can deliver the broadest range of Zippo products," he explained.
Last year, 60 per cent of the revenue of the brand came from e-commerce and the rest of the 40 per cent came from brick-and-mortar. And this fiscal year, as the brand is expanding its offline presence, it is expecting 60 per cent of the revenue to come from brick-and-mortar and the rest of the 40 per cent to come from e-commerce.
At present, India's contribution to the overall revenue of Zippo is single-digit.
"Over the next five years, we are anticipating 30-40 per cent growth globally. We expect India business to grow 10x in the coming five years, so India will be contributing 2-5 per cent of our overall sales," he said.
Going ahead, the brand is planning to launch torches in India.
Globally, the brand has a much larger product portfolio which includes products like water bottles, wallets, sunglasses, and a lot more.
"These existing product categories can potentially translate into the next product category in India as well," he concluded.