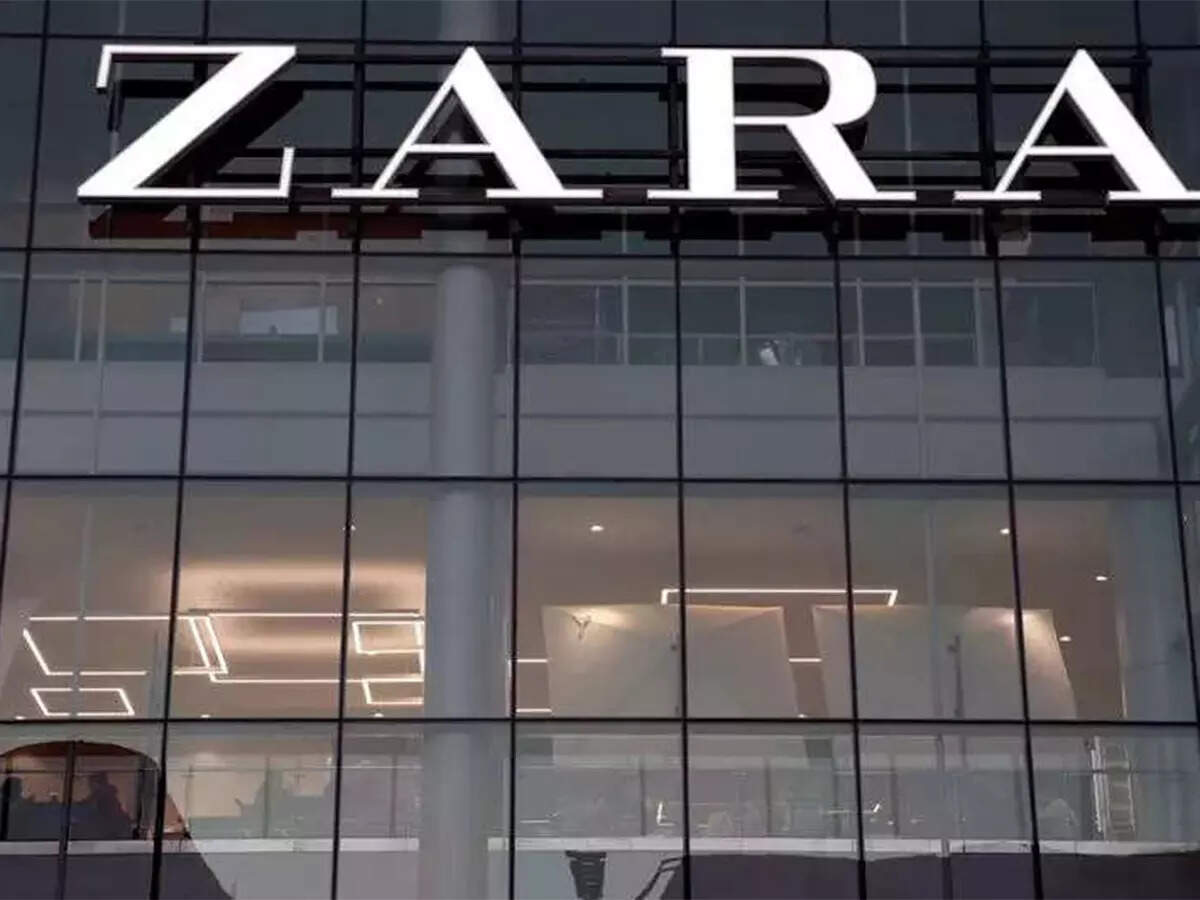 Zara, the world's biggest fashion brand, posted a 40% rise in sales in India as youngsters increasingly embraced western-style clothing.
Inditex Trent, its joint venture with Tata that runs 20 of Zara stores in India, saw revenue expand to ₹2,562.5 crore last fiscal, according to Trent's annual report. Net profit rose 77% to ₹264 crore during FY23.
"The incremental store openings for Zara continue to be calibrated with focus on presence only in very high-quality retail spaces," said the annual report.
The sales increase by Zara comes despite increasing competition from global rivals in the clothing market that is increasingly cluttered. As the world's most-populated country, India is an attractive market for aspirational apparel brands as rising disposable incomes cause the consuming base of the pyramid to broaden further.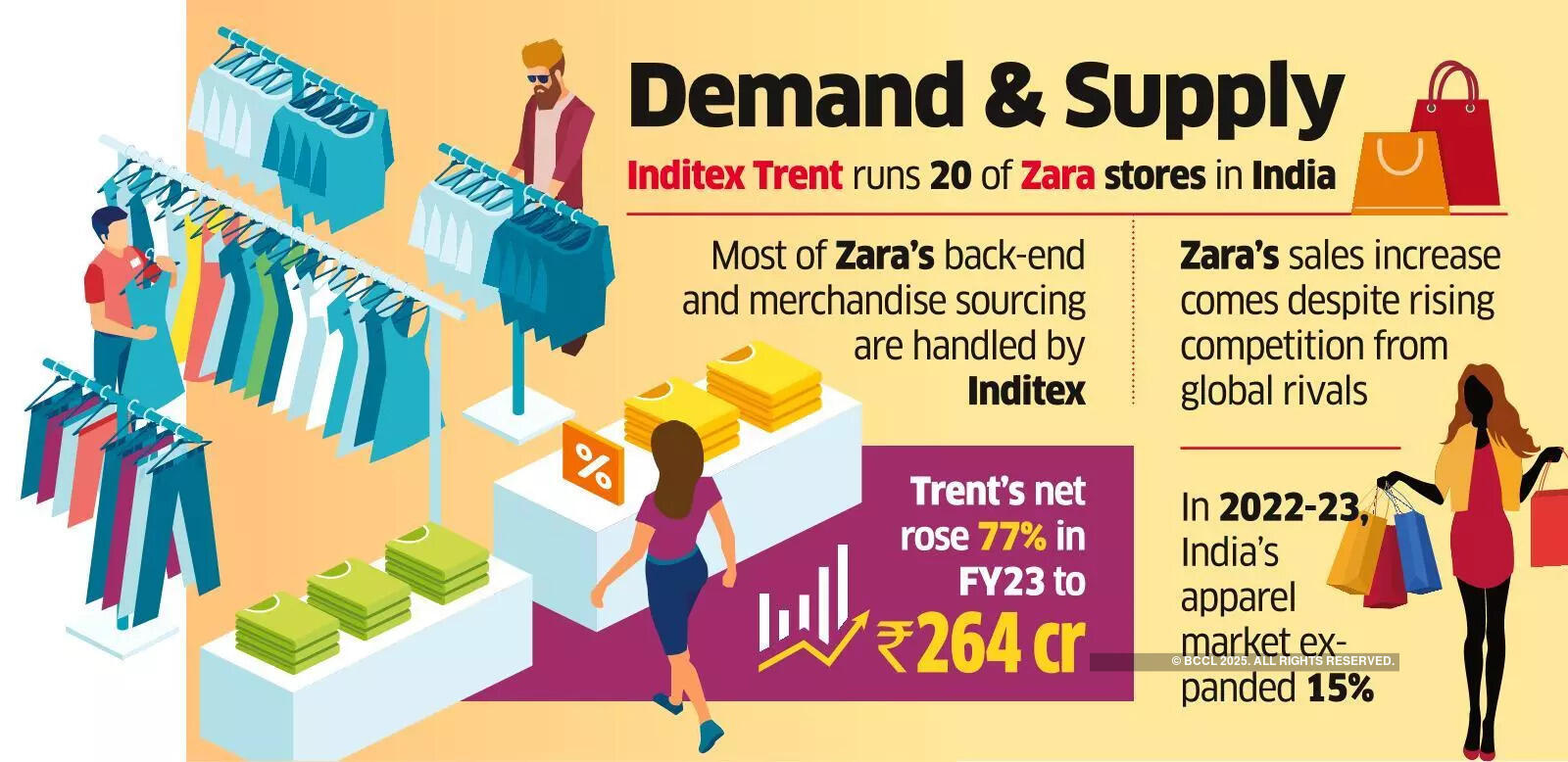 Trent also has a separate association with the Inditex group to operate Massimo Dutti stores in India. The entity saw revenues rise to ₹89 crore compared to ₹ 59 crore in FY22.
Most of Zara's back-end and merchandise sourcing are handled by Inditex, while the Tata expertise is mainly for identifying real estate and locations. Inditex Trent has replicated in India a model that has worked for Zara globally – creating affordable, copycat versions of the latest fashions or designer wear and making them available to shoppers in double-quick time. Inditex controls almost every bit of its operations, from design to distribution. If a new style is not a hit within a week, it goes off the shelves of their stores worldwide.
"The said entities are obliged to source merchandise only from the Inditex Group. Also, the choice of product and related specifications are at the latter's discretion. Further, the entities are dependent on the Inditex group for permissions to use the said brands in India subject to its terms and specifications," added the report.
India's apparel market expanded 15% during 2022-23 but sales growth was entirely price hike led as volumes or products people bought fell 3%, according to the Clothing Manufacturers Association of India (CMAI). While Zara has been a runaway success since its arrival in the country in 2010, it has just opened one store over the past six years compared to global rivals such as H&M that has over 50 doors since its entry less than a decade ago.
On a consolidated level, Trent also runs Trent Hypermarket, an equal joint venture between Tata and British retailer Tesco, which has 63 Star stores. The retailer that competes with D'Mart and Reliance, posted total sales of ₹1,798 crore, an increase of 34% while losses narrowed to ₹ 96 crore.