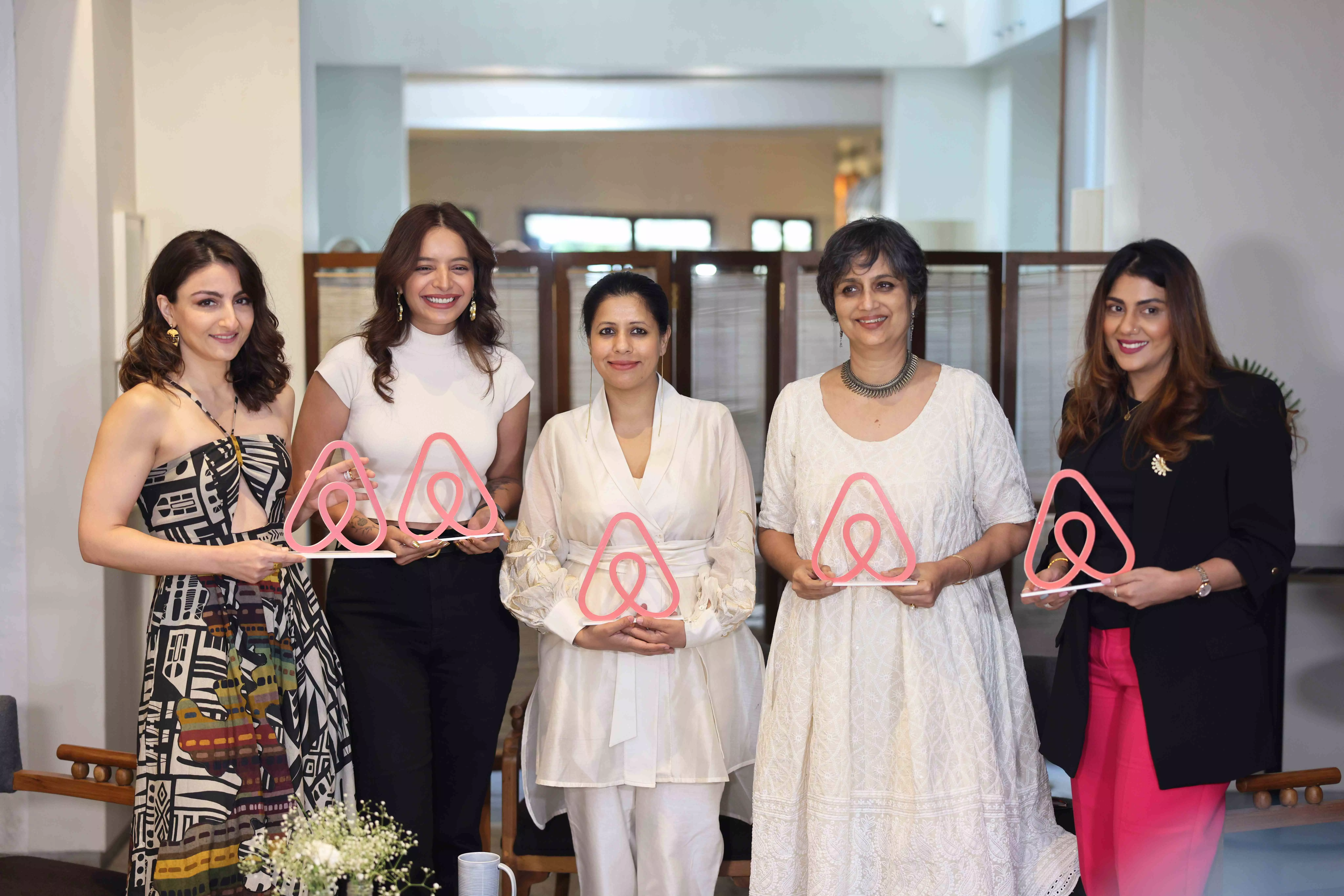 Kickstarting the month that celebrates International Women's Day, Airbnb hosted a panel discussion featuring actor and author Soha Ali Khan, Singer & Songwriter Lisa Mishra, Entrepreneur Kirti Poonia, Co-Founder, Relove and Airbnb Host Kakoli. The panelists shared their thoughts on 'Embrace Equity', which is this year's theme for International Women's Day.
On the occasion, Airbnb revealed that women hosts in India earned over INR 1 Billion (100 crore) in 2022 through hosting on Airbnb. In addition, Senior Women Hosts (aged 60+) in India earned more than INR 200 million in India in 2022
The company in a communication informed that women power Airbnb's community of Hosts in India and globally as more than half of the global Airbnb Host community comprises of women. "Many such Hosts are pillars to their local communities – employing other women, including some in marginalized communities, catalyzing economic activity and contributing to regrowth," Airbnb added.
Airbnb data also revealed that Maharashtra, Goa, Karnataka, Delhi and West Bengal are the top 5 states with the largest number of women Hosts in the country.
Highlighting the importance of women becoming Hosts on the Airbnb platform, Amanpreet Bajaj, General Manager – Airbnb India, Southeast Asia, Hong Kong and Taiwan said, "At Airbnb, we are deeply committed to fostering diversity, equity, and inclusion within our host and guest communities. We recognise the unique value that women Hosts bring to our platform, adding a diverse perspective and energy that enhances the overall Airbnb experience for our guests. We strongly believe that women entrepreneurs are crucial drivers of economic growth, job creation, and social transformation. To support women Hosts, we work closely with communities of women around the world, helping them to unlock the potential of their homes and providing them with the necessary resources and knowledge to succeed as entrepreneurs. We are committed to fostering an environment of respect and inclusivity for all, and we are continuously working to strengthen our efforts to create a more diverse and equitable Host community."Talking about her hosting journey, Host Kakoli who has been hosting in Delhi NCR and Pondicherry since 2013 said, "I started my journey as a Host on Airbnb when I ventured into the world of hospitality knowing nothing about the intricacies of running a business. Airbnb was a platform which made it easy for me to start and I have grown to list about 24 listings on the platform since then. I've had the pleasure of hosting guests from across the world and have also had the opportunity to hire more staff that helps me maintain and provide the 'Superhost' experience that my guests enjoy. Airbnb has enabled me, and many more such women, to gain financial independence over the years, and establish a successful entrepreneurial venture."