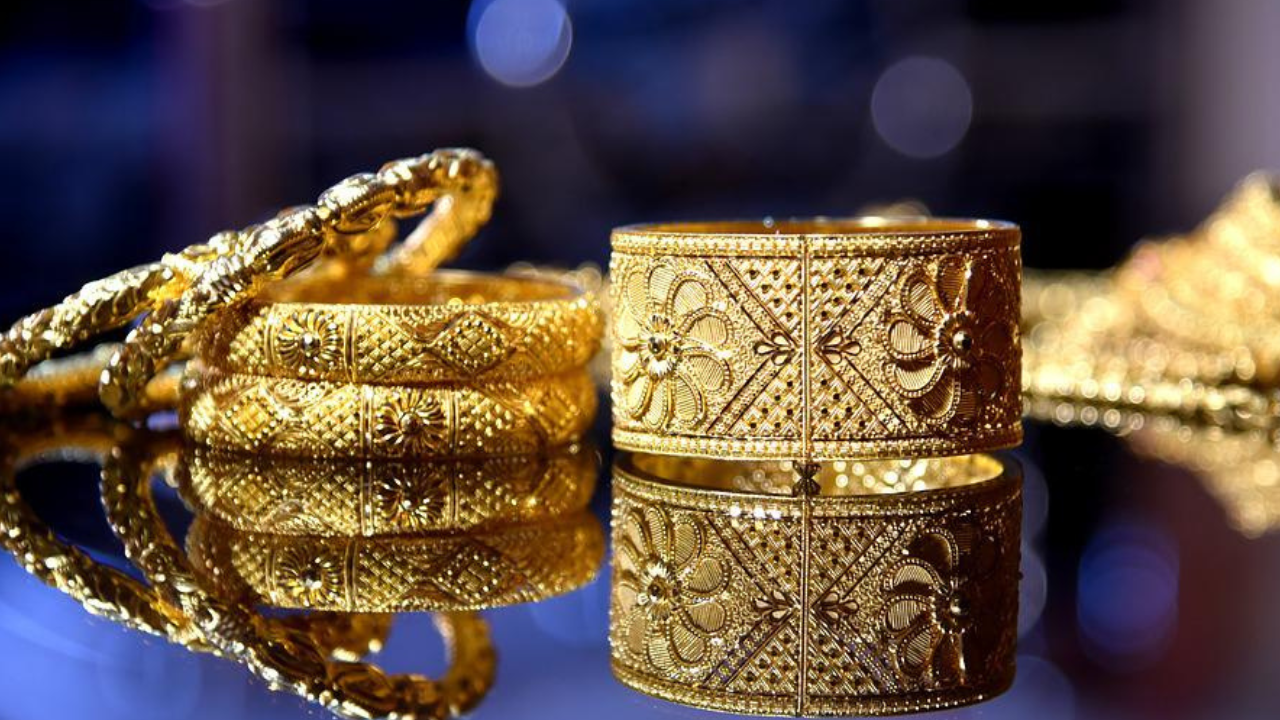 Kolkata: Increased cash circulation in the rural areas ahead of next year's general elections coupled with a good monsoon are expected to drive gold demand in India in the second half of 2023, helping annual consumption touch 800-850 tonnes, a top industry official said.
Even if the monsoon is not good, gold consumption in the country will touch 700-750 tonnes this calendar, Somasundaram PR, India head of World Gold Council (WGC), told ET.
"Closer to the elections, there will be a lot of cash movement in the rural areas, which may be routed to gold purchase as traditionally gold is considered an important asset class in rural India," he said.
The next Lok Sabha elections are scheduled for next year and at least six states including Madhya Pradesh, Karnataka and Rajasthan will have their assembly elections before that.
Rural India accounts for 60% of gold consumption in the country.
While the Indian Meteorological Department (IMD) is yet to come out with its monsoon forecast for this year, other forecasters have warned about likely El Nino conditions suppressing monsoon rainfall this year.
"Even if El Nino conditions develop, the Indian farmers are well equipped to handle the situation," Somasundaram said. "What may happen is that the sentiment may turn negative if the El Nino situation develops. In that case, the consumption (of gold) in 2023 will come down by 100 tonnes and will be around 700-750 tonnes."
As per WGC data, gold consumption in the country stood at 774 tonnes in 2022, down from 797 tonnes in 2021.
The WGC India chief also said the Indian gold trade should start catering to foreign markets by following international fashion trends, saying the trade is now overdependent on the domestic market. "The shift should be towards the international market now so that our artisans can make jewellery that cater to the international markets," he said.
INVESTMENT IN GOLD
With the price of the gold crossing Rs 60,000 per 10 grams and uncertainty gripping equity markets amid a global slowdown, many financial advisors are pinning hope on gold to ensure good returns for their clients.
"Investors now are fully aware of gold's potential and financial planners are guiding them towards gold-based products (both active and passive)," said Nilanjan Dey, director at Wishlist Capital Advisors, adding that many investors are prepared to do systematic investment plans in gold for 10 years or more.
Gold exchange-traded funds (ETFs) recorded a net inflow of Rs 165 crore in February 2023, as per Association of Mutual Funds in India (AMFI) data.
"If high interest rates sustain for next few quarters, the market will be more than willing to allocate to gold – a hedge against inflation," Dey said. "Uncertain returns in other major asset classes are turning investors away from equity and fixed-income plans."