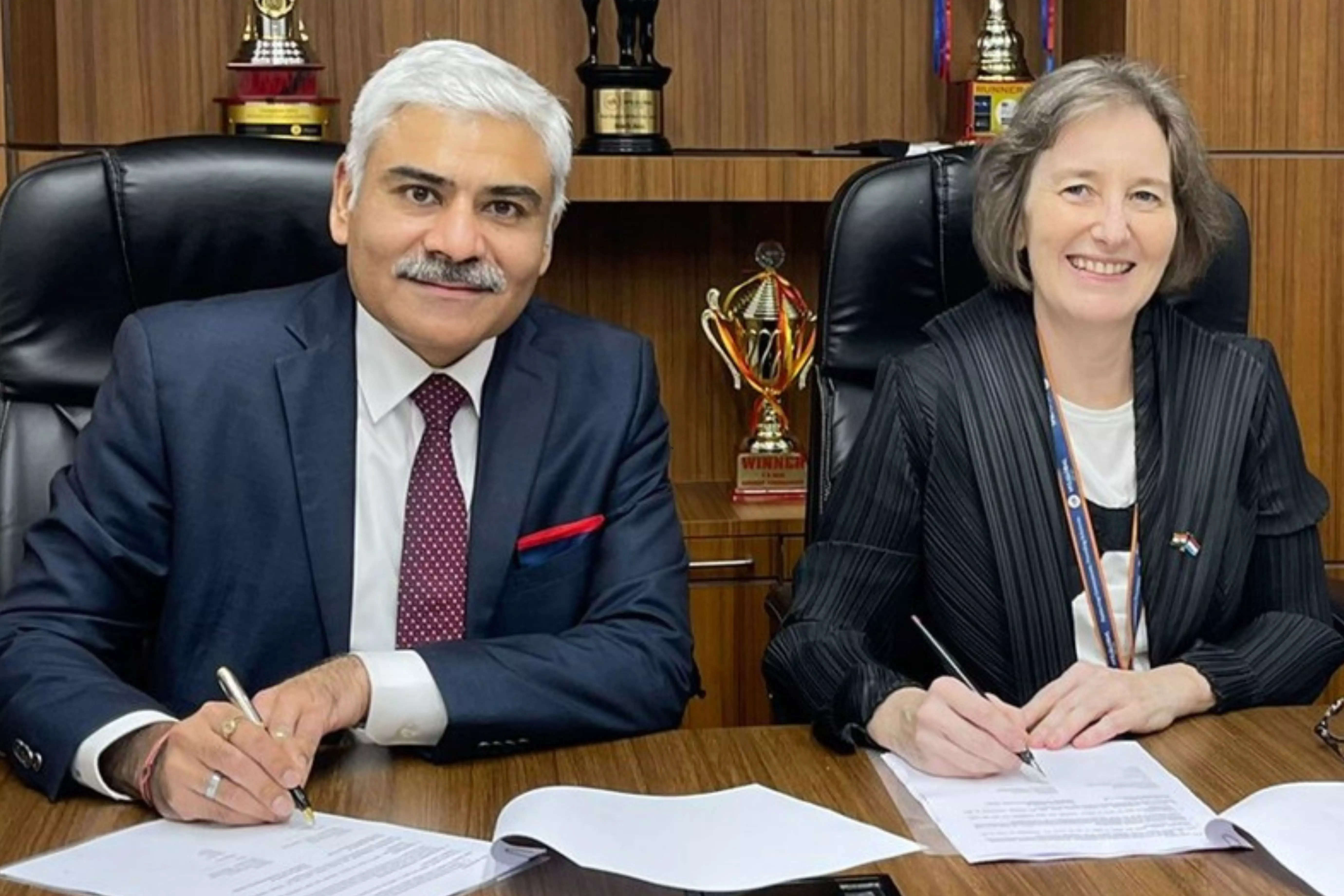 VFS Global, in the last week of September, issued a new update on Luxembourg visa application services in India. An official post on the company's social media handles read, "Luxembourg has extended its mandate with us to provide visa services on its behalf across India."
The two-year contract extension was signed by Peggy Frantzen, Ambassador of the Grand Duchy of Luxembourg to India and Vishal Jairath, Head–South Asia, VFS Global, on September 28, 2022.
Working in partnership with the Embassy of Luxembourg, to provide support services to people applying for a visa to enter Luxembourg from India, VFS Global, as a commercial company, takes care of their completed visa application form, supporting documents and biometric data.
"VFS Global has had a long association with many client governments, including Luxembourg since 2013, who have successively reposed their faith in the company's abilities as their service provider," a VFS Global spokesperson commented in a statement.
"Luxembourg is an important destination for many companies in the banking and financial sector who have set up their offices in Europe and it attracts business travellers," the spokesperson added.
Recently, the Embassy of Luxembourg in India has also put up an invite for a livestream session on "Building Bridges with India" organised by Luxembourg for Finance (LFF), expected to be held on October 19. The livestream session will focus on the various aspects of the global financial sector, such as green and sustainable finance and existing cooperation between Luxembourg and India, as well as the opportunities for Indian companies in the Luxembourg financial ecosystem.
The discussions will also focus on the opportunities for Luxembourg funding in the Indian financial sector and would eventually add up the prospects of more Indian business travellers interested in Luxembourg. The Ministry of Foreign and European Affairs in Luxembourg also announced that the country would be getting rid of all Covid-19 restrictions beginning on October 1, 2022. These restrictions will be scrapped for all travelers, regardless of vaccination status. The country joins an almost complete list of European countries that are 100 per cent open for travel.
Apart from announcing that third-country travellers will no longer have to meet Covid entry rules, the Ministry made sure to remind the visa rules for those who need one to be permitted entry to Luxembourg. The Ministry said that all people concerned should hold a valid passport and a short-stay visa. In addition, the same highlighted that no one exceeds 90 days.
Taking a closer look at the current Schengen visa issuance scenario in general, the EU countries that issue Schengen visas have been dealing with staff shortages, and thus, the wait for visas is longer than before, as reported by SchengenVisaInfo.com.
While normally the visa processing time (minimum) is 15 working days, several people have said that they haven't received their passports even after a month. A few travel agents who have been booking trips to European countries from India have come out with complaints and frustration about their client's passports being kept for an indefinite period, resulting in doubts and cancellations.
Usually, the wait for visas to Germany, Netherlands, Portugal and Greece has been of concern. However, there are initiatives in the loop to handle the demand and surge, which includes the recent announcement of Germany's Consulate General reducing the fares to just half for Indian citizen applicants.
When asked about the current visa application situation for Luxembourg, VFS Global spokesperson stated that the company only 'abides by the directions from the respective client governments on availability of appointments and has no role in decision making' which is the sole prerogative of the sovereign governments.
VFS Global had also recently renewed the contract of visa processing mandate with the Thailand Government. Similar to its long-term association with Luxembourg, VFS Global's relationship with Thailand dates to nearly two decades and the company has processed over 2 million Thai visa applications since 2005.