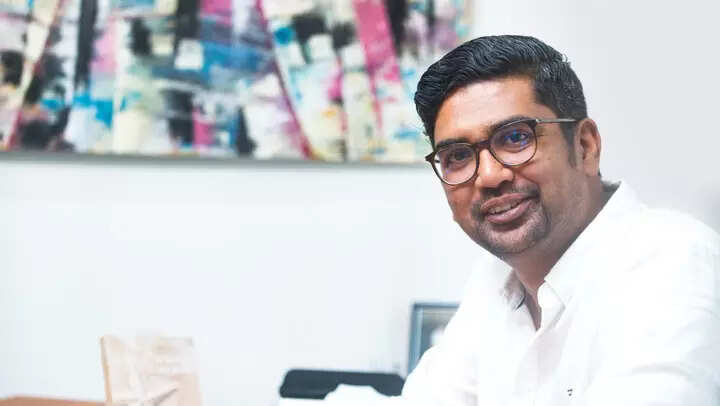 As per the latest figures released by the Sri Lanka Tourism Development Authority, the country recorded over 1,00,000 tourists through the month of February, an 11.5 per cent increase compared to figures in 2022, thus indicating an upward trajectory for the tourism industry.
The majority of these tourists come from Russia, India, UK, Germany, France, etc., and bring relief to this country's hotels, which witnessed near zero occupancies for the most part of 2022, due to the economic crisis. In this piece, we look at the need for a digital approach and the importance of the boutique luxury segment in Sri Lanka.
Focus on high-end tourism
Undoubtedly, many neighbouring Asian countries such as Indonesia, Thailand, and the Philippines have suffered under the mass tourism banner, leading to hindered growth, aesthetic degradation, and environmental damage.
As one of the last relatively unexplored destinations in Asia, it is imperative that we learn from the experiences of these countries and strive to sustainably and cautiously capitalise on Sri Lanka's tourism potential. While high-end travel may seem divisive to some, it is crucial that we do not compromise the pristine nature and beauty of Sri Lanka in our efforts to attract tourists.
Geographically speaking, Sri Lanka is relatively small and cannot accommodate the same volume of visitors as other Asian countries that host millions of tourists. Therefore, we must develop a unique and differentiated model of tourism, similar to the approach taken by the Maldives.
We should adopt a model where we protect our natural beauty and resources and this will increase our appeal to higher end and higher yield clients who don't believe in mass market cookie cutter tourism – the key thing to note is actually not high end but we must focus on a higher yield client i.e., one who spends more per day on their stay, and on excursions and experiences – this will help to spread the tourism dollars amongst all parts of the economy.
Experience-led tourism model
The tourism industry must evolve beyond the traditional focus on hotel brands and embrace a more holistic approach. Tourists, rather than simply looking for a beautiful hotel room in a nice location, now want to know what experiences they can enjoy at the destination.
Experiential tourism has been a topic of discussion in various forums and countries. I believe it is vital for Sri Lanka to adopt and implement such a model. It is essential to consider what makes Sri Lanka special and how we can authentically represent its culture, cuisine, and natural beauty.
Currently, we find ourselves in a unique position despite the ongoing crisis and several years of poor business performance. I feel this is an ideal time for us to reset. Unlike larger countries and destinations where a reset is unlikely, we can make it happen.
As a relatively new entrant in the Asian tourism scene, we have the opportunity to implement an experience-driven tourism model that encompasses every aspect of a visitor's journey, from immigration at the airport to transportation providers, street vendors, tour guides, excursion providers, and all other stakeholders, big or small, who contribute to this experiential offering. To achieve this, all parties must collaborate and ensure a fair and ethical monetisation of Sri Lanka's unique tourism offerings.

Boutique hospitality: the way forward
Luxury travellers today, regardless of their age, are seeking private luxury travel experiences that go beyond just having beautiful rooms. Luxury to them includes privacy, local and authentic experiences, cuisine, and authentic local brands.
They also prefer sustainable properties and smaller hotels that coexist with the local community and contribute to their development. Monetary considerations are important, and we cannot adopt a cookie-cutter approach that is suitable for larger markets in Asia, such as China and India. We must identify our target audience and tailor our offerings accordingly.
As the gateway to India, we must capitalise on the upscale Indian traveller as well as look at attracting travellers from nearby countries such as Pakistan, Thailand, and Malaysia, UAE and Singapore, which have very high spending upper-middle and upper-class tourists that will consider travel to Sri Lanka. Therein, we will have the advantage of adjusting the mix of our offerings based on our target audience.
Boutique hotels are especially important given our geographic constraints, and large developments would only serve to detract from the natural beauty of Sri Lanka. Add to that the lack of proper infrastructure to manage waste and sewage would further exacerbate this issue.
Boutique hotels not only preserve the natural beauty of the country but also attract clients with a higher yield. While the boutique hotel trend has developed organically, understanding the benefits of having small luxury hotels and a concentrated push from the government and tourism board can direct and focus its growth more effectively.
Adopt a digital-heavy approach
It is crucial to recognise the importance of direct communication with customers when catering to boutique markets. In today's digital age, the most efficient, cost-effective way to achieve this is through digital channels. This applies not only to boutique hotels but also to destination management companies, transport providers, and experience providers.
Clients today want to know about the personality of the brand, they want to know what other people are saying about this brand or this country. So being digitally active, and being on your toes in terms of social media and digital marketing is extremely important. A good example would be countries like Thailand, Malaysia, and Italy that have already shifted away from traditional travel agency models towards a B2C approach.
A comprehensive digital strategy is therefore essential for showcasing the unique experiences and opportunities that Sri Lanka has to offer. By maintaining control of the 'Sri Lanka' narrative, we can create a more authentic representation of the country, as experienced by those who have actually visited.
In today's economic climate, it is more critical than ever to reduce the noise and distractions in our marketing efforts. Partnering with PR agencies, influencers, marketers, and bloggers who have experienced Sri Lanka firsthand can help us to sell our destination in a more compelling and effective way than a traditional advertising approach.
The author is the Managing Director of Mosvold Boutique Hotels, which operates luxury villas across Southern Sri Lanka.

DISCLAIMER: The views expressed are solely of the author and ETTravelWorld.com does not necessarily subscribe to it. ETTravelWorld.com shall not be responsible for any damage caused to any person/organisation directly or indirectly.