[ad_1]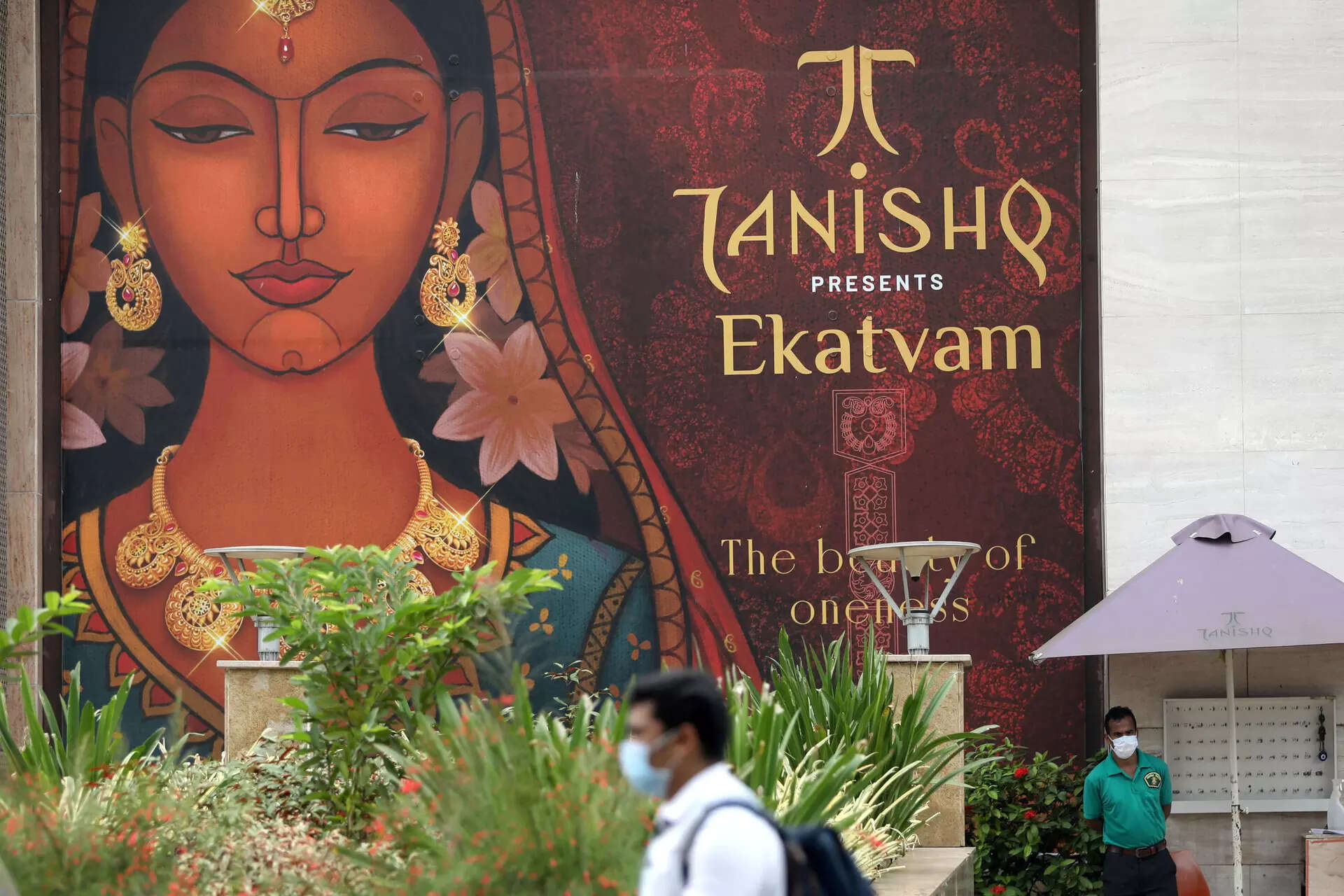 Chennai: Gold jewellery brand Tanishq is looking to use gold exchange as an aggressive growth engine in fiscal 2023-24. According to top officials in the company, Tanishq is looking to ramp up the share of gold exchange in its sales to 45% in FY24 and 50% a couple of years down the line. The company has just completed 100,000 kg of gold exchange cumulatively over the last few years.
"Currently around 1,097 people exchange their gold with us every day. So far two million customers have done so over the years," said Ajoy Chawla, CEO, jewellery division, Titan.
"Around 85,000 brides have exchanged old gold to buy their entire wedding jewellery and the exchange segment has been one of our strongest engines of growth comprising 40% of our sales in FY23."
The focus on gold exchange programmes is part of several initiatives undertaken by the company to hit the 20% CAGR over five years that it has announced as a target. "We were at 6% marketshare in FY22 which grew to 7% in FY23 and our plan is to grow 1% marketshare every year hitting double digit by 2027," added Chawla.
The exchange and light weight range are part of initiatives that the company is using to grow in a scenario where gold prices have shot up 80% in the last four years. Tanishq's share of light weight jewellery sales was 24% in FY-22-23 and the average ticket size for exchange in FY-2223 was 1,99,384 which was up 8% compared to previous year.
India typically imports around 800 tonne of gold every year.
The exchange offer is intended to unlock some of the estimated 20,000 tonne of gold sitting in Indian bank lockers. For Tanishq though it is an engine to acquire "new customers", says Chawla. Typically exchange comprises 20%-25% of the sales of most organized jewellery brands in India.
[ad_2]

Source link