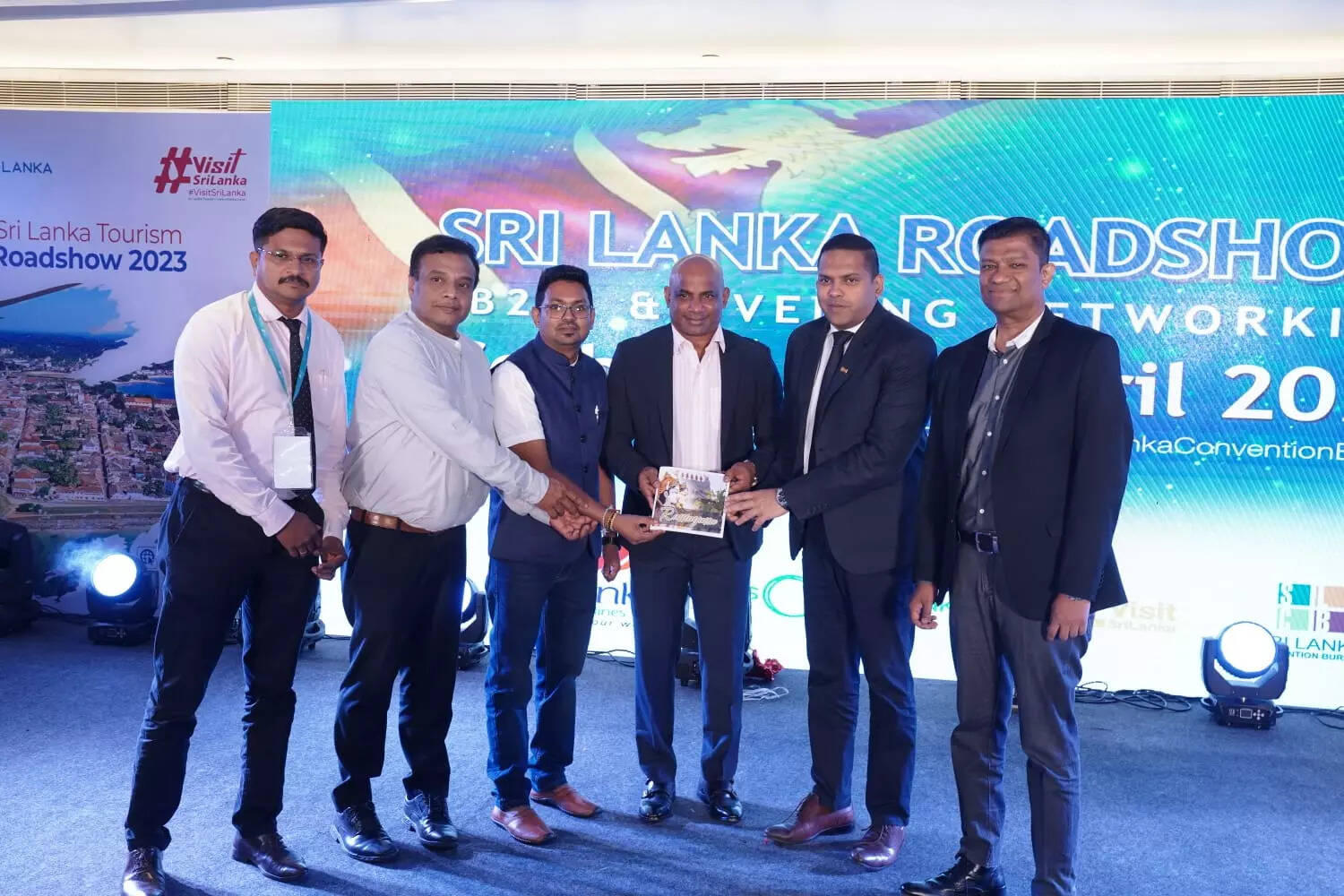 Kochi-based international tour operator Spiceland Holidays announced that it has signed an agreement with the Sri Lanka Tourism to promote Ramayana tours in Sri Lanka from India. Announcing the partnership on the onset of Sri Lanka Tourism roadshow in Kochi, the company also released a brochure to promote Ramayana tours.
The joint venture agreement was signed in presence of Sri Lankan Tourism Minister Harin Fernando, country's tourism brand ambassador and former cricketer and MP Sanath Jayasuriya and Chalaka Gajabahu, Chairman, Sri Lanka Tourism Promotion Bureau.
Speaking on the occasion, the Sri Lanka Tourism Minister expressed gratitude for the support extended by India to overcome the recent crisis and sought further support to revive tourism in the island nation which is fully ready to receive tourists.
Sri Lanka is witnessing a considerable increase in tourist arrivals with India leading the way. The country has seen an increase in tourism earnings with around USD 530 million being received in the first three months of 2023 as compared to USD 482.3 million, which was in the first three months of 2022, the Minister informed.
Sharing his views on partnership with Sri Lanka Tourism, Riyas UC, Managing Director, Spiceland Holidays said that his company has curated travel itineraries ranging from 5 to 15 days for Ramayana Tours in Sri Lanka for Indian market. He added that these packages will be available for sale for travel agents in India. Riyas further added that their aim and commitment to the island nation's tourism board is to send a minimum of 10,000 Indian to Sri Lanka in a year.
Gajabahu during the roadshow said that Sri Lanka is a year-long destination which is also perfectly suited for families and other segments. "With the three-city roadshow in South India, the Sri Lanka Tourism and its representatives are meeting the travel industry stakeholders in India to further establish the island nation as a go-to tourist destination."
The first Sri Lanka Tourism roadshow was held in Chennai on April 24, followed by Kochi on April 26, and in Bengaluru on April 28.