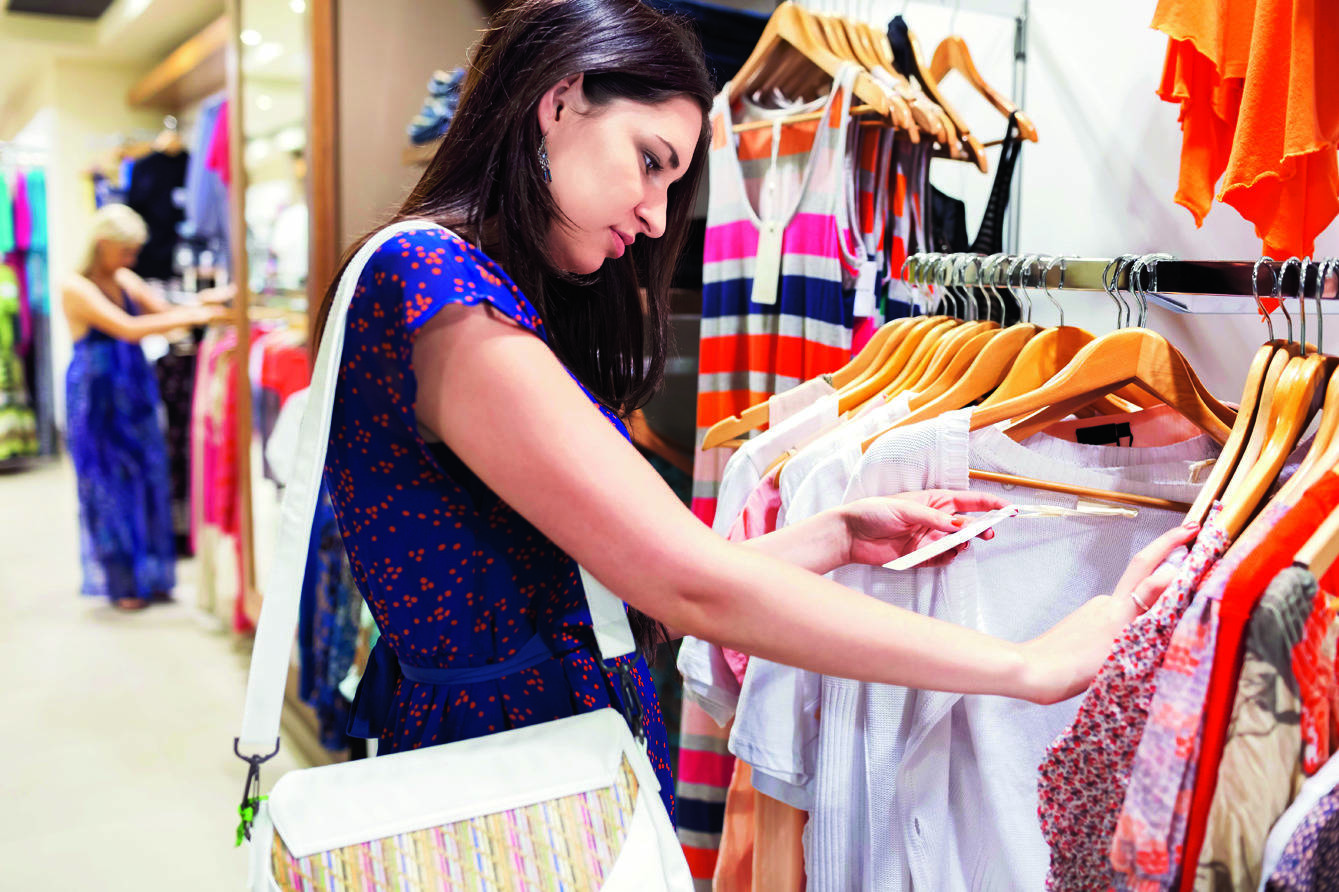 India's apparel market expanded 15% during 2022-23 but sales growth was entirely price hike led as volumes or products people bought fell 3%, according to the Clothing Manufacturers Association of India (CMAI).
While sales growth has breached pre-Covid levels, the segment could see demand recovery only during Diwali this year, according to the association, which represents over 20,000 apparel makers and retailers in the segment.
"There was an upswing in sales after lockdowns after consumers rushed to malls and stores but that has normalised now. We see large branded and organised chains performing well despite price increases but a large chunk of smaller retailers and apparel makers operating out of multi-brand outlets in smaller towns are feeling the pressure due to inflation," said Rahul Mehta, chief mentor at CMAI.
Historically, the clothing segment grew 10-12% but volumes drove a bulk of sales. With a nearly 50% increase in cotton yarn prices since the past two years, most of the apparel makers and retailers hiked prices by 15-20%. This resulted in falling demand especially in smaller towns for unorganised players.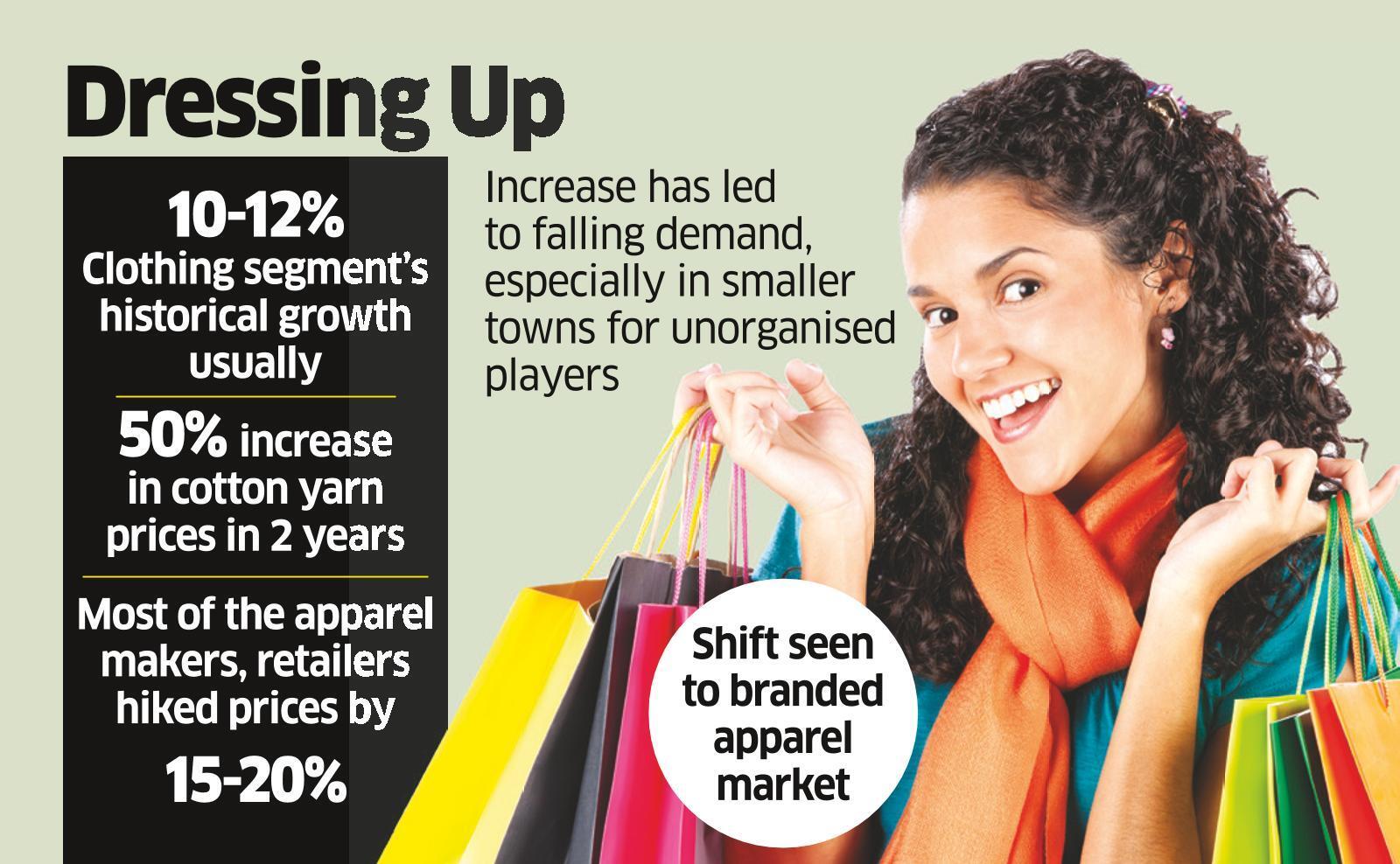 "We have not seen de-growth in volume, but it has not grown as much as the value. Last year, we had to take a price hike because of an increase in cotton prices but it was absorbed well by the consumers. However, there is a bit of stress and it is evident in the shopping behaviour," said Devarajan Iyer, CEO of fashion retailer Lifestyle International.
There is also a shift to branded apparel market, which now accounts for 30% of the segment compared to 25% nearly five years ago. The '8-lakh-crore apparel retail sector in India has grown broadly in line with nominal GDP over the years and analysts expect this trend to continue in the next decade. The organised part, however, clocked higher growth of 18% as incomes rose and consumers shifted steadily towards organised formats.
"Fashion and lifestyle business continues to grow pretty strongly. We continue to improve our average bill values and conversion rates as our price value proposition in this space is very very strong as you are aware of, there's a share of our own brands in our offline business," Dinesh Taluja, chief financial officer at Reliance Retail, said at an investor call on Friday.
Share of e-commerce is amongst the highest in the apparel sector globally, as well as in India, though it is still significantly below countries like China and the US.
"Our global case study indicates that brand-cum-retailers such as H&M, Inditex and Uniqlo have been able to increase their online salience. Companies in India have also been investing behind omni-channel capabilities over the years, to gain a foothold in this channel. Companies with strong brands such as Page, ABFRL, Trent, among others, are better placed to use e-commerce as a lever to accelerate growth," said a recent report by IIFL.