New Delhi: India will set up seven 'PM MITRA' textiles parks, which would provide integrated large-scale and modern industrial infrastructure facility for the entire value-chain of the textile industry, Prime Minister Narendra Modi said Friday.
These mega textile parks will be set up in Tamil Nadu, Telangana, Karnataka, Maharashtra, Gujarat, Madhya Pradesh and Uttar Pradesh, he said, adding that the parks will attract massive investments and create lakhs of jobs.
"The PM MITRA mega textile parks will provide state-of-the-art infrastructure for the textiles sector, attract investment of crores and create lakhs of jobs. It will be a great example of 'Make in India' and 'Make For the World", Modi said in a tweet.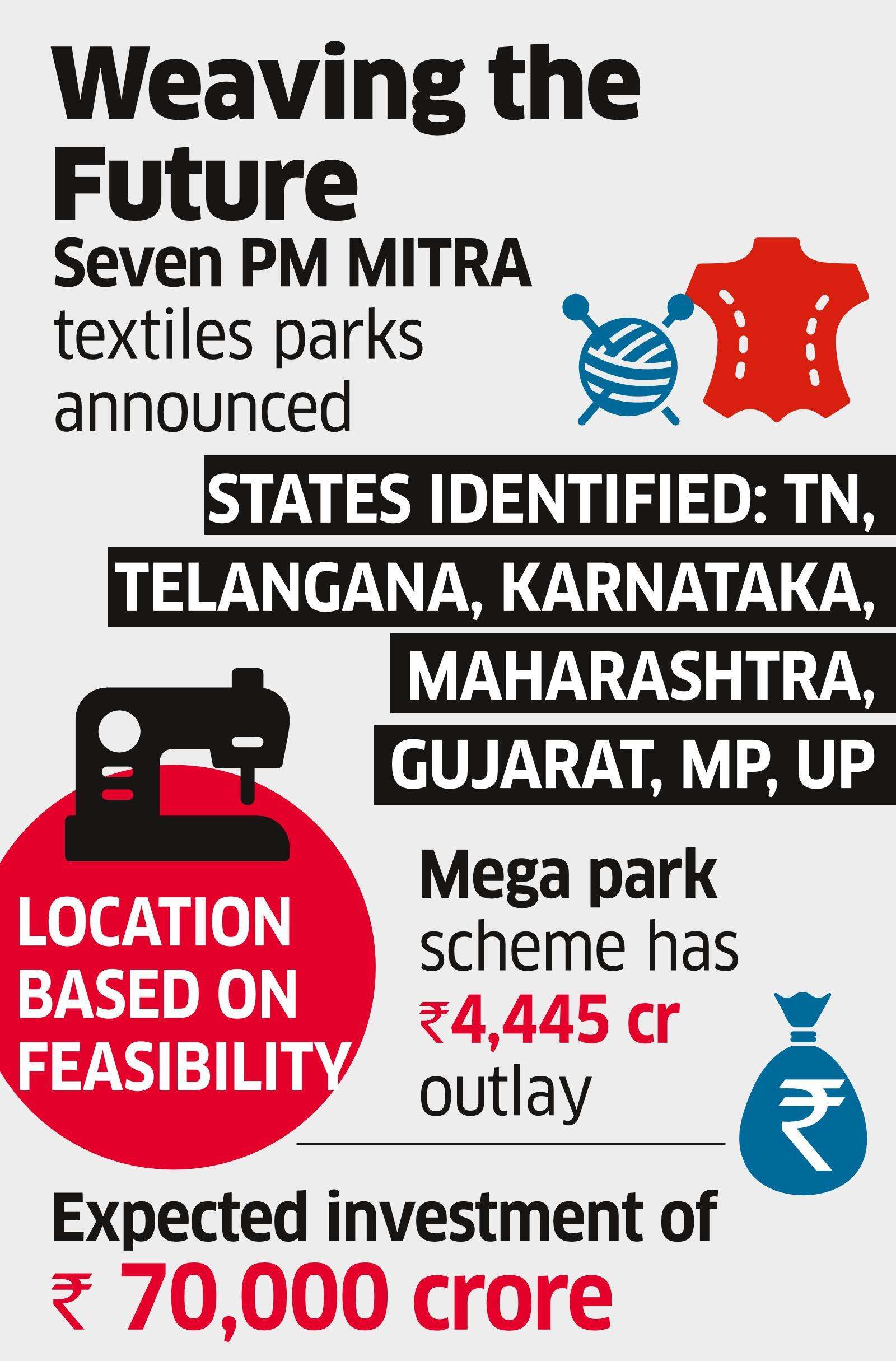 The parks will boost the textiles sector in line with 5F (Farm to Fibre to Factory to Fashion to Foreign) vision, he added.
The government has provided an outlay of ₹4,445 crore for these parks and expects to draw an investment of around ₹70,000 crore.
Textiles minister Piyush Goyal said these parks will put Indian textiles industry on a firm footing on the global front and will be shining examples of sustainability, with zero liquid discharge, common effluent treatment, use of emission-free renewable energy and adoption of global best practices. He said this cluster-based approach will enhance the quality and competitiveness of products, boost exports and strengthen India's position in global supply chains.
He said the selection of states took into account connectivity, existing ecosystem, policy, infrastructure, among others.
Kulin Lalbhai, chairman of CII National Committee on Textiles and Apparel, said these parks will aid the textile industry to leverage economies of scale.