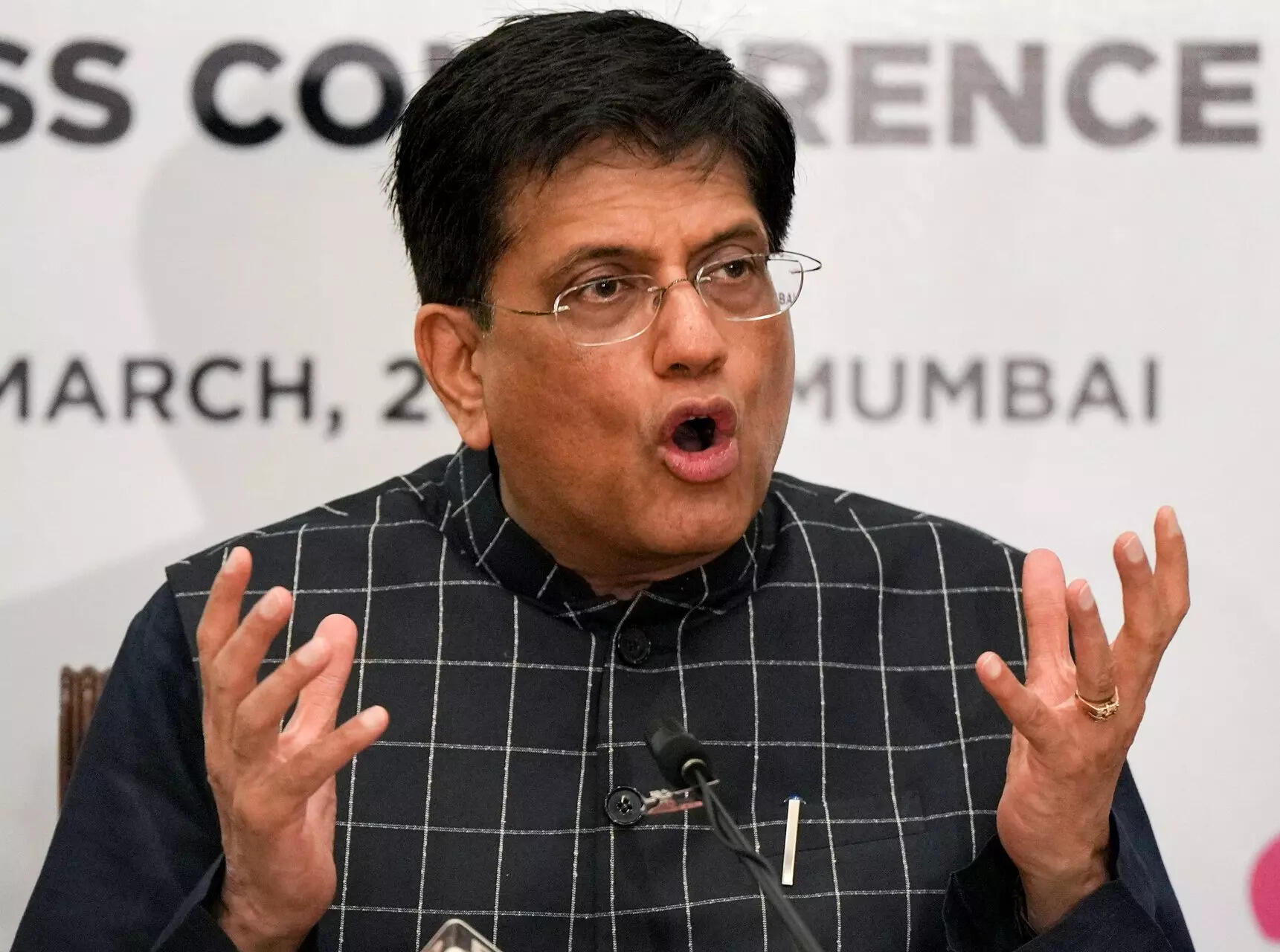 Dhar: Textiles minister Piyush Goyal on Sunday said that investment of around ₹6,850 crore is expected in the Prime Minister Mega Integrated Textile Region and Apparel (MITRA) Park in Madhya Pradesh and ₹8,675 crore in other parts of the state.
"Farmers and businesses will benefit from this park, which is a result of the double-engine government in the state. Investment of around ₹6,850 crore is expected in this park," Goyal said while launching the park in Dhar on Sunday when the state and Centre signed a memorandum of understanding (MoU).
"Dhar PM MITRA park was decided by the central as well as the state government. Dhar is primarily adivasi district…The park will help create employment and help boost the profits earned by farmers," Goyal said.
The government plans to set up seven such parks-each of which will be spread over 1,000 acres-with a total outlay of ₹4,445 crore for five years. The textile ministry received 13 proposals and has signed MoUs with Karnataka, Uttar Pradesh and Tamil Nadu where investments worth ₹5,000 have been proposed, taking the total proposed investments received in four such parks to around ₹12,000 crore.
MoUs with Gujarat, Maharashtra and Telangana are in the works and after that master plans would be developed.
Under the PM Mitra scheme, state governments transfer land to a special purpose vehicle (spv), a legal entity with 51% equity shareholding of the state and 49% of the Centre.
"There are three-fold benefits of these parks. Besides plug and play infrastructure and easier clearances related to environment and other municipal approvals, the ministry will give ₹500 crore to the SPV and the early birds will get an incentive of ₹300 crore," said an official.
Officials said Bhilwara-based RSWM Ltd has proposed to invest ₹850 crore while Nahar Spinning Mills has proposed an investment of ₹580 crore in the Dhar PM MITRA park, which is expected to generate 24,820 jobs.
"Madhya Pradesh has a big base of cotton fibre and yarn, which will help the park use raw material at affordable cost," said Narendra Goenka, chairman of Apparel Export Promotion Council (AEPC).