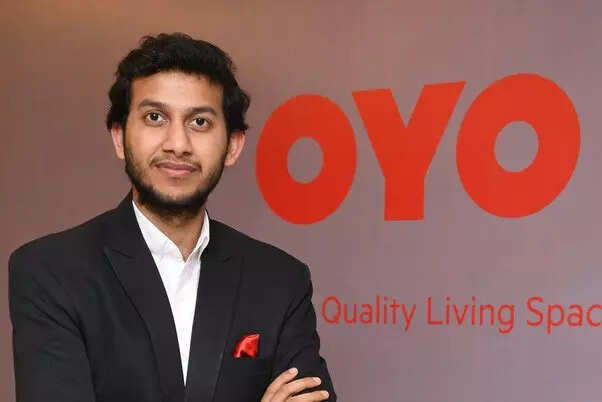 Global hospitality tech platform OYO has announced that it plans to double the number of premium hotels in India in 2023. It plans to support the surge in business travel by increasing its footprints across all the major business cities. The company plans to add approximately 1,800 premium hotels this year.
OYO's expansion will focus on key business cities such as Bangalore, Hyderabad and Chennai in South India, Delhi and NOIDA in North India, Kolkata in East India and Mumbai in West India. Approximately 400 premium properties have already been added to OYO's portfolio in last quarter of 2022.
Along with the expansion in the premium hotel category, OYO also shared its plans to upgrade unbranded accommodation in the country. During the recently concluded Economic Times Global Business Summit, OYO's Founder & Group CEO Ritesh Agarwal recently said that the share of 'unbranded accommodation' deserve to get upgraded to 'branded accommodation to give a better room and check-in experience to travellers.
"Our job is to keep improving in that area and compound it over the years. So, we are not interested in doing new businesses or expanding into new geographies, but we want to focus on our core business to bring in best services to our customers," he said.
He also added the need to premiumize more in the room categories and offerings. "Our OYO Townhouse segment has been doing very well. Consumers are increasingly saying they want to upgrade from INR 1,000 – 2,000 room tarrif segment to INR 2,000 – INR 2,500 room tarrif segment. So, we are working to get them more and more of our Townhouse products," Agarwal further mentioned.
The demand for premium segment hotels has picked up significantly in last few months. This could be attributed to the surge in domestic leisure travel, transient travel, pent-up demand from meetings, incentives and weddings segment, and gradual recovery in business travel and foreign tourist arrivals (FTAs).A report by credit rating agency ICRA says that India's hotel room supply pipeline is expected to grow at 5-year CAGR of 3.5-4 per cent adding approximately 15,000 rooms to the pan India premium inventory of approximately 94,000 rooms in financial year 2023. As per the findings of the report, pan-India premium hotel occupancy is expected to be 68-70 per cent for FY23. Service industry is anticipated to lead the demand for business travel in the first quarter of the year 2023.
Increase in air travel is also leading to higher demand for premium hotels. Directorate General of Civil Aviation (DGCA) shows that India's domestic air traffic rose 95.72 per cent year-on-year (YoY) to 125.42 lakh passengers in January this year as compared with 64.08 lakh passengers in the corresponding period last year.