[ad_1]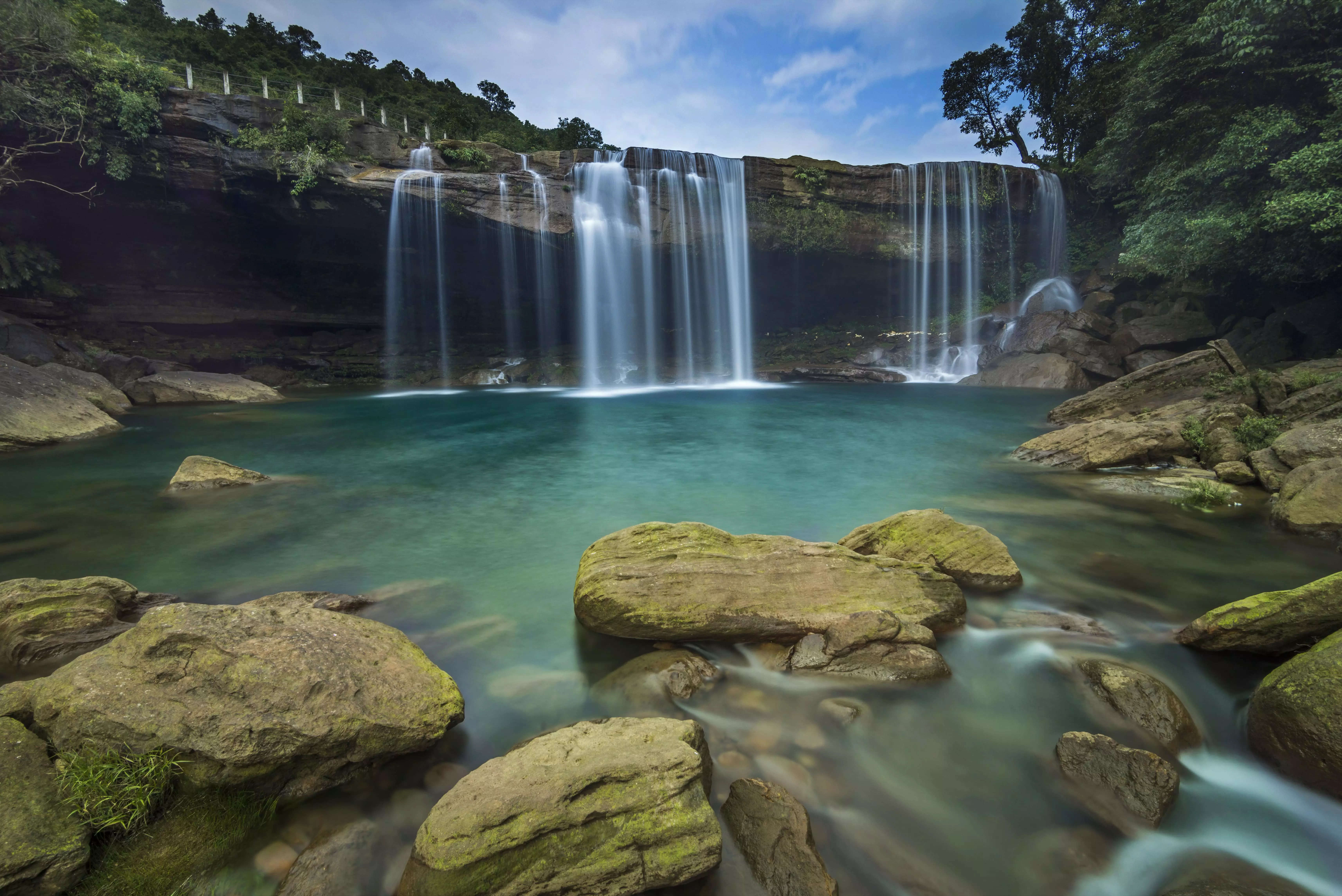 According to the provisional data by the Ministry of Tourism, Government of India, 118.45 lakh domestic and 1.04 lakh foreign tourists visited the North Eastern States during the year 2022.
Informing about the developmental initiatives that aided this growth in the region, G Kishan Reddy, Minister for Tourism, Development of North Eastern Region and Culture said that several infrastructure projects relating to connectivity in the tourism sector and more are being implemented by the Ministry of Development of North Eastern Region (MDoNER) under the North East Special Infrastructure Development Scheme (NESIDS).
"MDoNER through the North Eastern Council (NEC) also supports tourism infrastructure development projects to promote tourism in the NER. The NEC has taken various initiatives to create a barrier free environment for growth of tourism in the NER including holding consultative meetings with tourism stakeholders like North East Tourism Departments, North East Tour operators and more to discuss the challenges and way forward on the development of tourism sector in NER; round table discussion on developing a framework for seamless tourist movements to North Eastern States of India organised by Indian Institute of Management (IIM) Shillong," added Reddy.Speaking on enhanced connectivity, Reddy said that the airports in the North Eastern Region (NER) at Rupsi, Tezu, Tezpur, Pasighat, Jorhat, Lilabari, Shillong, Pakyong, Itanagar and Dimapur involving 64 routes have been operationalised under the UDAN.
Presently, there are 16 operational airports in the North Eastern Region. Additionally, Advanced Landing Ground at Ziro has also been operationalised, he added.
In his written reply to Lok Sabha, the minister also reiterated that MDoNER is implementing the Prime Minister's Development Initiative for North East Region (PM-DevINE) scheme. Besides covering tourism, this scheme funds infrastructure, supports social development projects and livelihood activities for youth and women and more.
According to data by the Ministry of Railways, the NER during the year 2021-22 saw 14 new line projects covering a total length of 1,181 kms being sanctioned out of which, 361 kms has been commissioned.
"Five doubling projects covering a length of 728 kms have been executed out of which 48 kms have been commissioned. The Ministry of Road Transport and Highways has taken up/sanctioned national highway development works of 5137 kms in the NER. These infrastructure projects are providing essential/ critical connectivity for a barrier free environment for growth of tourism in the NER," Reddy said.
Adding that the Government of India in its commitment to provide an immersive experience under five broad areas – Paryatan (Tourism), Parampara (Traditions), Pragati (Development), Prodyogiki (Technology) and Paraspar Sampark (People-to-people connect), minister stated that 'Yuva Sangam' is initiated to strengthen connect especially between youth belonging to NER and other states.
Besides, the Ministry of Tourism is also implementing various schemes in the country including the NER such as the Swadesh Darshan Scheme for the integrated development of theme-based tourist circuits and Pilgrimage Rejuvenation & Spiritual, Augmentation Drive (PRASAD) for integrated development of identified pilgrimage and heritage destinations, informed Reddy.
Under its scheme of 'Assistance to Central Agencies for Tourism Infrastructure Development' it has sanctioned viewpoints and wayside amenities in the NER, added Reddy.
[ad_2]

Source link