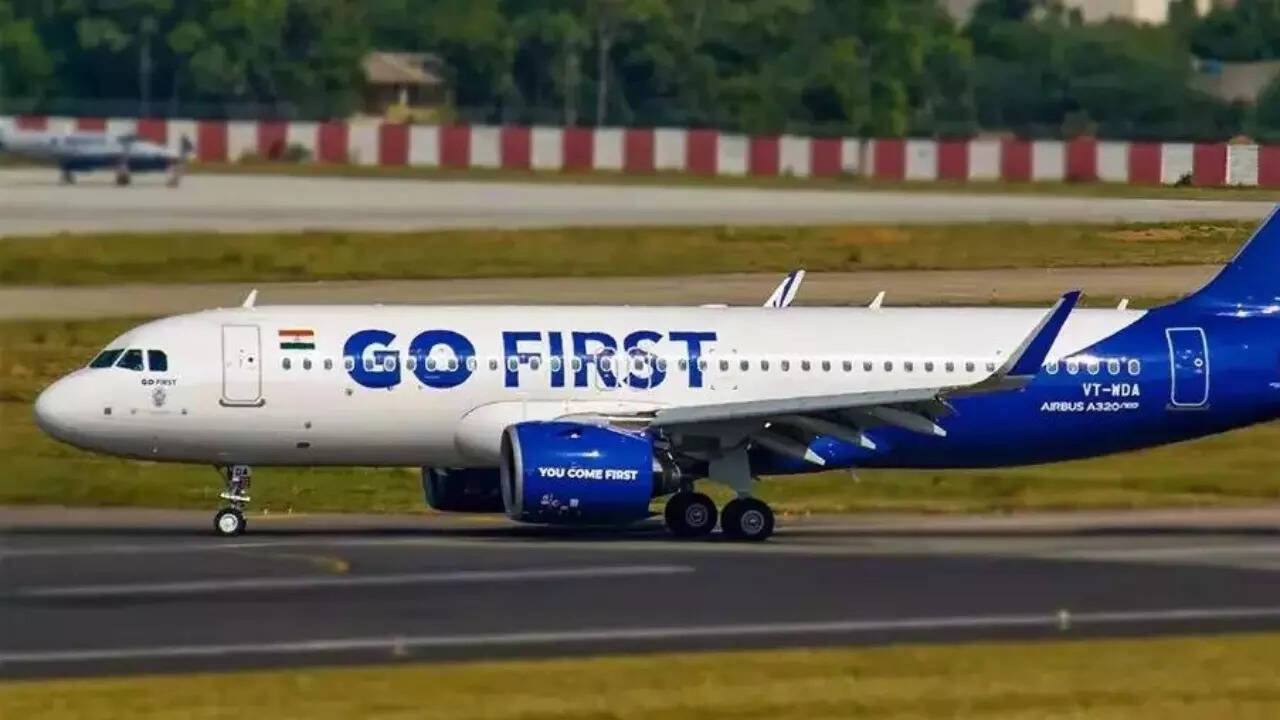 The National Company Law Appellate Tribunal on Monday upheld the insolvency proceedings against cash-strapped airline Go First in a setback to efforts of its lessors to repossess their aircraft.
At least three leasing companies, including GY Aviation Lease and SMBC Aviation Capital, had challenged a tribunal ruling granting Go Airlines (India), widely known as Go First, bankruptcy protection earlier this month, Reuters reported.
Upholding the NCLT's May 10 order, the two-member appeals tribunal bench disposed of the lessors' petition and asks them to file an appeal before the NCLT. The IRP (Interim Resolution Professional) is allowed to proceed with the insolvency resolution process.
These four lessors own around 22 aircraft operated by the Wadia Group firm, which is presently going through Corporate Insolvency Resolution Process (CIRP).
The low-cost carrier, rebranded as Go First, was plunged into financial crisis this year, sparked by what it called "faulty" Pratt & Whitney engines that grounded about half its 54 Airbus A320neos.
The airline, which had a 7 per cent share of the world's third largest aviation market in March, has currently suspended all flights due to "operational reasons" and is not taking new bookings.
The airline has blamed its financial woes on problems with engines from Raytheon-owned Pratt & Whitney, which it said had led to the grounding of nearly half its fleet of Airbus A320 neos. The US engine maker has said the claims are "without merit".
In granting bankruptcy protection, the National Company Law Tribunal in New Delhi ordered a moratorium on Go First's assets and leases and appointed Abhilash Lal of Alvarez & Marsal as the interim resolution professional to take over management with immediate effect.The bankruptcy move adds to headaches for lessors, which have filed requests with India's aviation regulator for the return of about 40 Go First planes after rental payments were missed.
As per the provisions of the Insolvency & Bankruptcy Code, NCLT had put Go First under moratorium, which means that lessors are barred from taking back aircraft and creditors are restrained from taking coercive action.
India made it easier for lessors to take back planes if airlines default on payments after joining an international treaty known as the Cape Town Convention in 2008. But bankruptcy protection supersedes lessors' repossession requests.
So far this month, several lessors have approached aviation regulator DGCA for deregistration and repossession of Go First's 45 planes. The airline stopped flight operations on May 3. The management is working on possibility to restart operations from May 27.
(With agency inputs.)