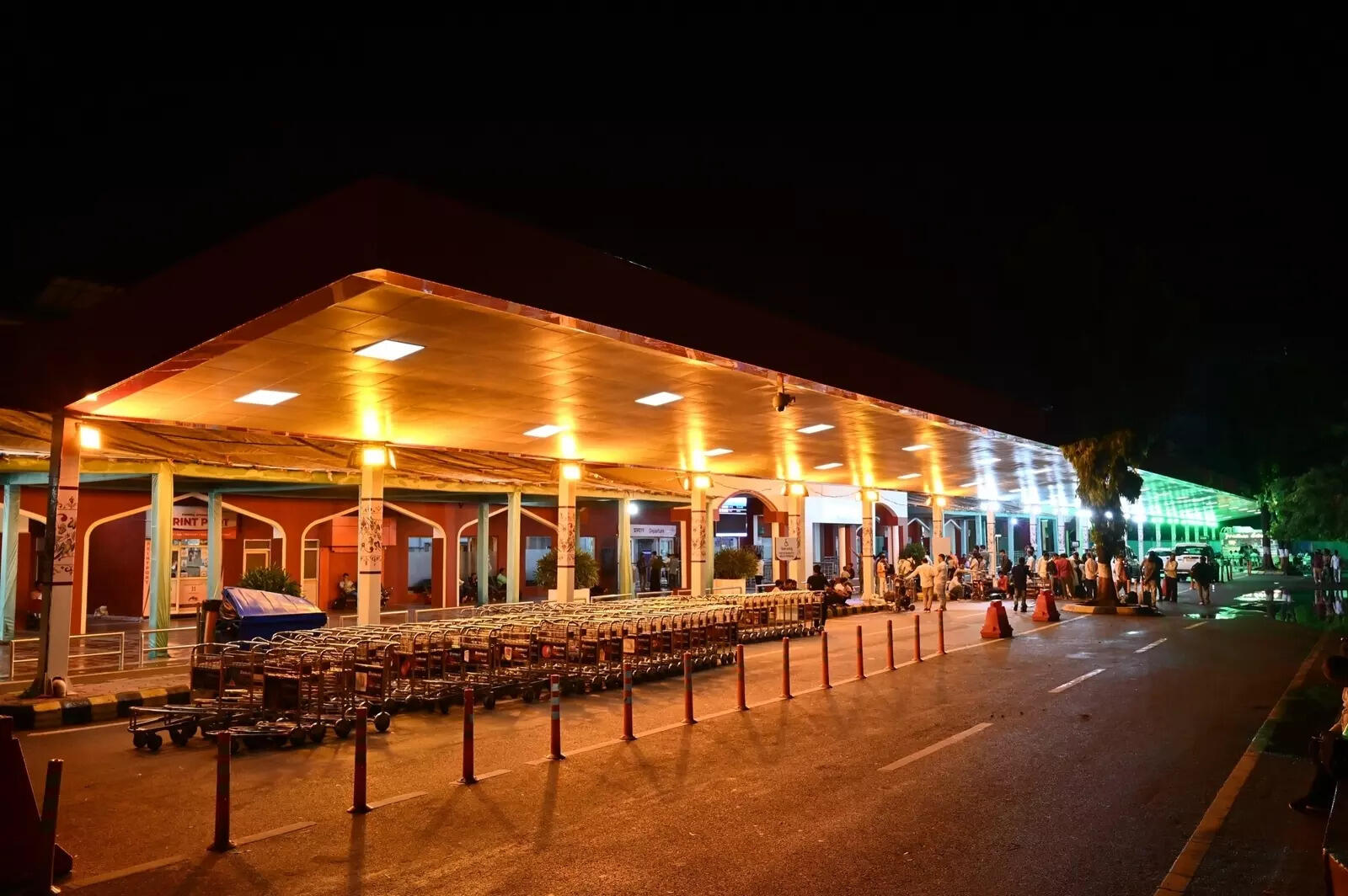 The Chaudhary Charan Singh international airport (CCSIA), Lucknow recorded its highest-ever single day passenger and flight movement, excluding private charter flights, on February 10 – the first day of recently concluded Global Investors Summit (GIS) 2023.
As per airport data, as many as 19,138 passengers travelled via Lucknow airport in 127 flights – which was the highest in the history of CCSIA operation – on February 10.
On February 11, the airport recorded 18,329 passengers with 121 flights, and on the last day of GIS (February 12) a total of 18,901 passengers travelled in 123 flights.
A similar trend was seen during the G20 conference. On February 13, a total of 18,272 passengers travelled in 120 flights; 18,299 passengers on February 14 in 123 flights and 17142 passengers on 116 flights on February 15.
According to CCSIA, between February 10 and 15 over 1.10 lakh passengers travelled via Lucknow airport excluding passengers of private charter flights. On regular days, the airport handles passengers' movement between 16,000-17,000, according to CCSIA officials. The airport also recorded nearly 5.25 lakh passengers' movement in January 2023, including 72,366 international passengers.
"In January, the airport catered to about 5.25 lakh passengers across 3,751 flights, which was 42% higher than January 2022. Out of the overall passenger movement, CCSIA witnessed 86% domestic passenger traffic and the rest 14% were international travelers," said an airport spokesperson.
Dubai, Muscat and Riyadh were the top three international destinations from Lucknow whereas Delhi, Mumbai and Bengaluru continued to retain their position as the top three domestic destinations.
CCSIA currently acts as a gateway to 24 domestic and 7 international destinations for passengers from Lucknow and its surrounding areas.