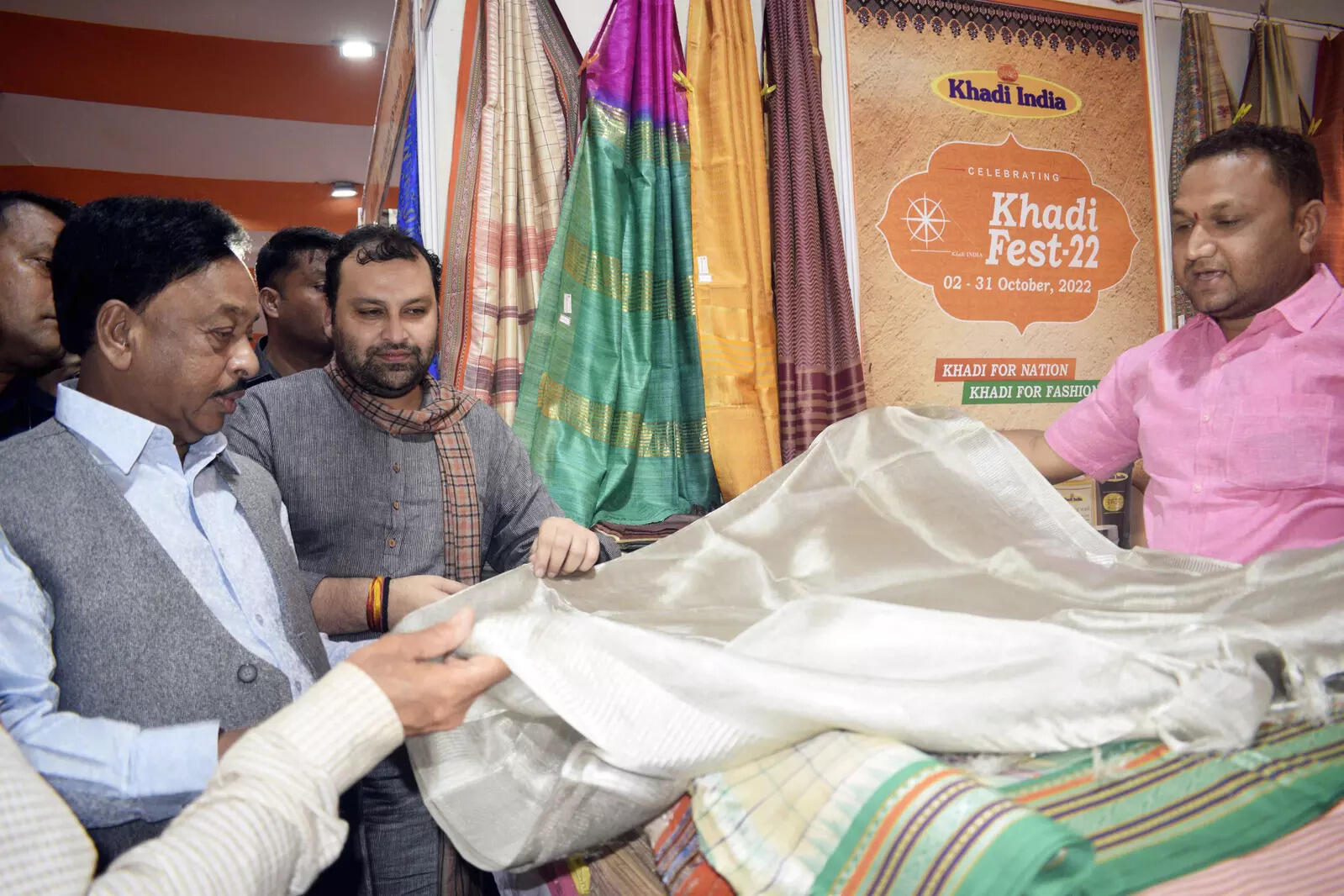 New Delhi: The Ministry of Micro,Small & Medium Enterprises on Thursday said that the sale of indigenous Khadi products made by artisans in rural areas has grown an "unprecedented" 332% in the last nine years. The turnover of Khadi and Village Industries products rose to the highest ever Rs 1.34 lakh crore in FY23 from Rs 31,154 crore in FY14, "which is the best ever achievement till now".
The wages of artisans associated with Khadi sector have risen above 150% since 2013-14. From April 1, 2023, the wages of Khadi artisans further increased by more than 33%.
"In the financial year 2013-14 to 2022-23, where there was an increase of 268% in the production of KVI products, the sales touched the figure of 332%, breaking all records," the ministry said in a statement.
The production of KVI products was Rs 95,957 crore in 2022-23 as against Rs 26,109 crore in FY14.
As per the statement, the Khadi and Village Industries Commission (KVIC) has set a new milestone by creating 9.5 lakh new jobs in rural areas.
While the cumulative employment was 1.3 crore in 2013-14, it rose 36% to 1.77 crore in 2022-23, with new employment opportunities rising 70% to 9.54 lakh in the last fiscal.
The production of Khadi clothes was Rs 811 crore, up 260%, at Rs 2,916 crore in 2022-23 which is the "best ever performance so far" while Khadi fabrics' sales rose 450% to Rs 5,943 crore from Rs 1,081 crore in the same period.
"After Covid-19, the demands for organic clothes have increased all over the world. Owing to this, there has been a rapid increase in demand for Khadi garments," the ministry said.
As per the statement, under the Prime Minister's Employment Generation Programme, 73.67 lakh people have been provided employment opportunities by setting up 8.69 lakh new projects during this financial year, with a total margin money subsidy disbursement of Rs 21,870.18 crore from 2008-09 to 2022-23.
During the year 2022-23, the achievement was 85,167 units in which 9.37 lakh employment opportunities were provided, according to the MSME ministry.