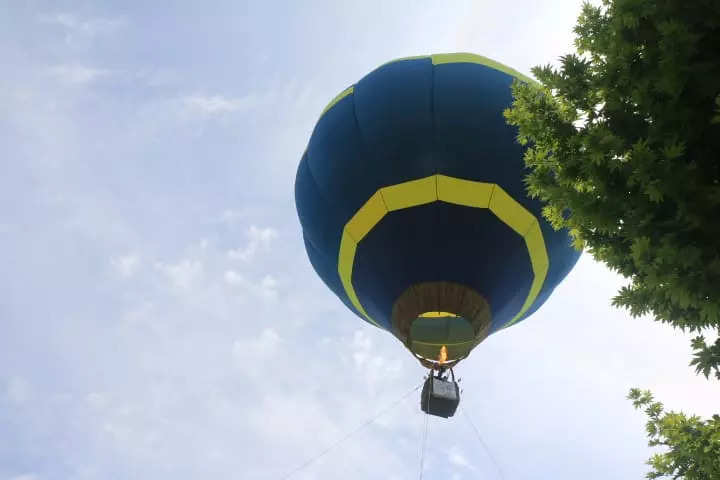 The beautiful Jammu and Kashmir region, with its natural beauty and cultural heritage, is gearing up to showcase its tourism potential on the global stage with the upcoming G20 Tourism Working Group meeting. To this end, the government has launched various initiatives, including hot air balloon rides and trekking expeditions at Zabarwan Park in Srinagar, which offer visitors a unique and unforgettable experience.
J&K's Secretary of Tourism, Syed Abid Rashid Shah, is positive that the G20 delegates from various countries attending the summit will help promote the region as a top global tourist destination, expressing confidence that the delegates would act as brand ambassadors to promote the region on the world stage. He sees the 3rd Tourism Working Group of G20 at Srinagar as a fantastic opportunity to showcase Jammu and Kashmir's potential to the world.
With the backing of the international community, Shah said that the region can achieve its goal of becoming a leading tourist destination.
Jammu and Kashmir is already famous for popular attractions like the Dal Lake, Mughal Gardens, and Gulmarg ski resort. However, the G20 meet will further offer a platform to highlight the area's many other tourist destinations, including historical landmarks, scenic valleys, and adventure sports activities.
According to Shah, the government is working tirelessly to create new and unique experiences for tourists visiting the region. The hot air balloon ride is just one such initiative that enhances the charm of Srinagar and attracts more visitors. The government is committed to its goal of making Jammu and Kashmir a leading global tourist destination, he reiterated during his recent media interactions.
The TWG meeting under G20 presidency, being chaired by the Ministry of Tourism, is set to take place from May 22 to 24 at Sher-i-Kashmir International Conference Centre (SKICC) on the banks of the Dal Lake in Srinagar.
In a run up to the event, J&K Tourism had also recently organised a G20 Model Summit ahead of the third TWG Meet, in which students actively participated in discussions on the tourism sector's priorities. Shah expressed his pride in the initiative and stated that it was a significant moment for J&K