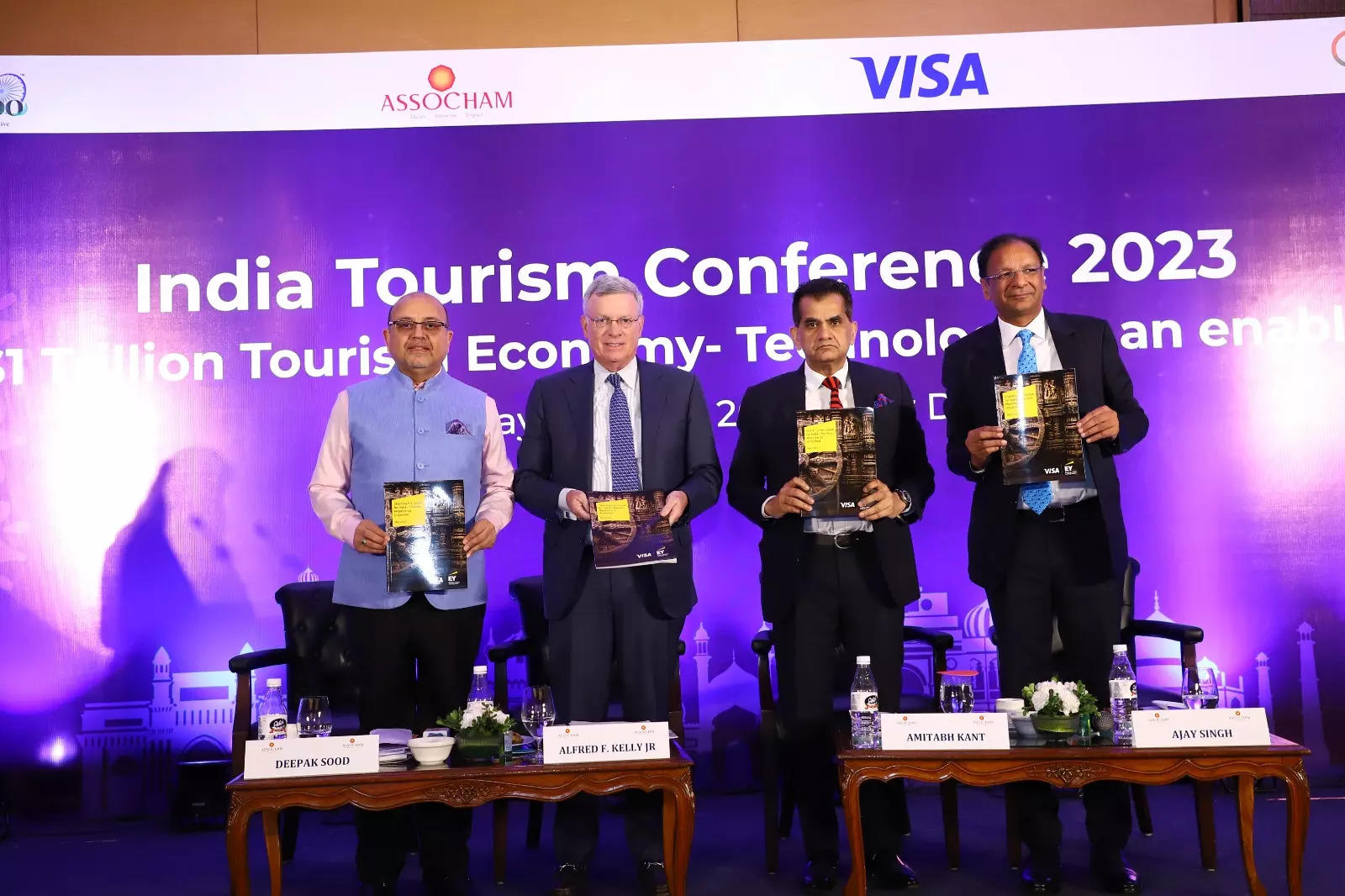 Global digital payments leader Visa and professional services organisation EY, have launched a comprehensive report titled "Charting the Course for India – Tourism Megatrends Unpacked," where they revealed that India's tourism industry is on track to reach USD 1 trillion by 2047, with data-led tourism set to be a key driver of growth.
The report also mentioned that close to 400 million jobs are to be created in the tourism industry by 2047. International tourists in India spend 26x more than domestic tourists, a data point indicated in the report highlighted that attracting global visitors is key for Indian tourism industry.
In the last two years, the Covid-19 pandemic has spurred a rapid global research effort into the tourism sector, leading to the emergence of some long-term and self-sustainable solutions. In India as well, there has been an extensive discourse on the impact of Covid-19 on the sector, resulting in issues and solutions created by the sector and government.
The report identifies Sustainability, Enabling Technologies, and Evolving Tourist Preferences as the main disruptive forces driving tourism. Sustainable tourism experiences and offerings are in high demand worldwide, and this trend is likely to continue in the future. At present, the global sustainable tourism market is valued at USD 180 billion. In India, this is valued between USD 26 million- USD 2.5 billion and is expected to grow at 15 per cent CAGR.
The second major trend is the role played by innovative technologies and digitalisation. In the aviation, travel, and tourism industries, digitalisation is expected to create USD 305 billion in value and move USD 100 billion of value away from traditional players to new competitors globally. Visa and EY believe that by implementing the insights from this report, India can create a more sustainable and tech-enabled tourism industry, which will benefit the country's economy, people, and culture.
The report was unveiled in the presence of Amitabh Kant, G20 Sherpa, and former CEO, NITI Aayog, and Alfred F Kelly Jr, Executive Chairman, Visa, at the ASSOCHAM India Tourism Conference in New Delhi.