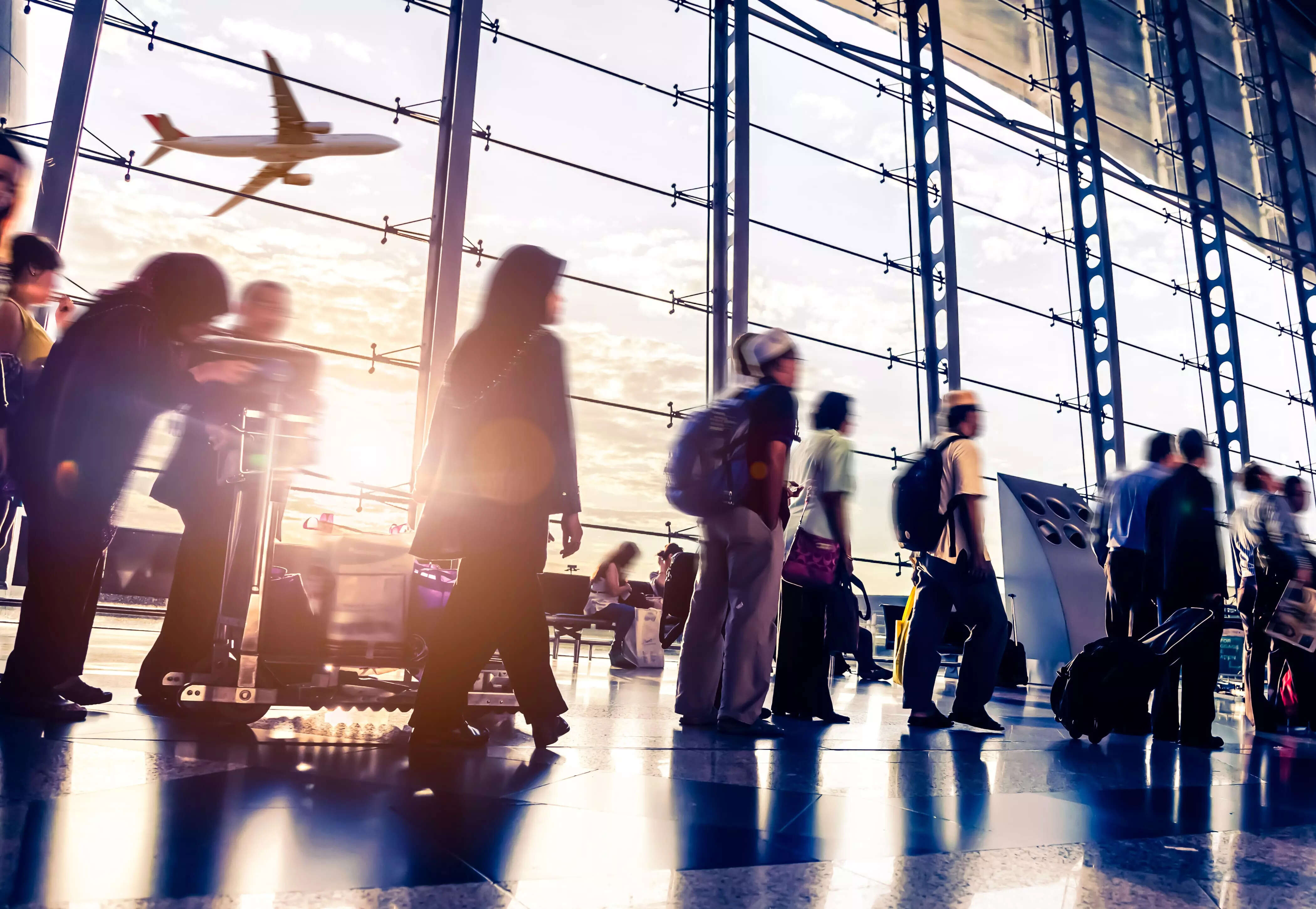 Diwali is just around the corner and people are looking forward to spending holidays with families. With the upcoming long weekend, there is a pent-up demand for domestic travel due to the two-year pause in holiday travels during Covid-19 pandemic and there is an surge in festival bookings allowing positive recovery of the travel business.
A significant rise has been witnessed in flight searches over the Diwali festival period (travel between October 19 to October 24) in domestic flight searches and international flight searches, compared to the same period in 2019.
Domestic flight searches for travel over this period have increased by around 124 per cent when compared to the corresponding holiday dates from 2019. The average price of a return domestic flight over the holiday period is about INR 14,719, an increase of about 39 per cent for the same period in 2019.
Hotels around the country are expecting close to 25-30 per cent increase over last year's numbers.
Flight travel trends
According to Tarun Tahiliani, Country Manager – India, Kayak, October will be the busiest day for the Indian airports over the festive Diwali period. "KAYAK's search data reveals that higher airfares aren't deterring Indian travellers from heading to domestic and overseas destinations for the upcoming Diwali period. Domestic search insights suggest that October 21 will be the busiest day at Indian airports over the festive Diwali period, so those hoping for smooth sailing to their destination may prefer to set off on a slightly earlier or later date. Avoiding the peak travel dates can also help travellers secure the best possible fare price, and we recommend setting up price alerts for your chosen destination to help secure a great price for your holiday."
"The festive rush has led to rise in airfares in few sectors like Bangalore-Delhi to close to 30 per cent for the Diwali week, Delhi- Mumbai and Mumbai- Bangalore by 20-25 per cent. However, few sectors such as Delhi-Patna, Kolkata-Mumbai are having close 10 per cent decrease in airfares," said Nishant Pitti, CEO & Co-Founder, EaseMyTrip.
MICE travel trends
Pearl Sanga, Director, Della Group, mentioned they have seen MICE returning back to the hotels and even surpassing pre-Covid estimates.
"Our space usually witnesses 100 per cent occupancy throughout the festive season. With all Covid protocols being legally uplifted, people are now more flexible with their travel plans and want to enjoy their time and hence we are getting bookings much in advance. We are also seeing a surge in our corporate clientele since last year, and we have seen MICE returning back to the hotels and even surpassing pre-Covid estimates. We are almost sold out during the Diwali dates and also expect a sizeable increase in requests for our other offerings. Definitely, the return of big groups that opt to stay at the property is a huge comeback. Guests are coming with bigger family groups and booking our villas with a private pool for a wholesome time with family. This is something we really look forward to after 2 years of social distancing regulations," she added.
Train travel trends
Sharing train travel trends, Rajnish Kumar, Co-Founder & Group CPTO, ixigo, said, "We are seeing high train search volumes for Deepawali, and Chhath travel in the last two weeks of October. Most trains are getting fully booked a month in advance. Waitlist numbers are increasing for popular train routes witnessing a high demand for travel including Patna, Lucknow, Gorakhpur, Darbhanga, Kanpur and Varanasi."
Bus travel trends
Prashant Kumar, Co-Founder & CEO, zingbus, said, "Travel sentiments of Indians are at an all-time high as people are keen to celebrate the festivities like the good old days, pre-pandemic, with the same zealousness. The current travel season has definitely witnessed a spike in bookings as people are willing to travel back home. As we inch closer to the festive dates, we have seen a relatively higher spike in the festive season bookings surpassing the booking by 14 per cent. With travel sentiments skyrocketing this year, we have seen generous growth in major states like Delhi, Punjab & Maharashtra. We expect to see the numbers move more swiftly in the coming days too."
Whereas, Rohit Sharma, COO, AbhiBus, said, "Bulk bookings of users traveling with family and friends in large groups have picked up. Travel is back with a vengeance this year and we can expect festive travel demand surges similar to pre-pandemic levels. With most trains getting fully booked a month in advance and high airfares close to Diwali, we are seeing increasing search volumes for bus travel in advance this year indicating a greater certainty to travel. Pilgrimage destination travel demand to destinations like Tirupati, Shirdi, and Vaishno Devi is also is expected to grow further this winter.
Hospitality travel trends
Deven Parulekar, Founder, SaffronStays, said they have clocked almost 60 per cent of sales from large group bookings. "Diwali is seeing a secular rise, across all regions in India. Certain regions in Maharashtra like Mahabaleshwar, Panchgani, Dapoli and Kashid are seeing the most bookings for Diwali. These locations are away from the chaos, either up in the hills or near the sea so that families and friends can spend some time bonding with their loved ones in the privacy of our homes. We are expecting a 50 per cent YoY increase this festive season, as the inventory is filling rapidly, across all sectors, and categories of homes. We have clocked almost 60 per cent of our sales from large group bookings – friends and families who want to celebrate the festivities in the privacy of our budget, luxury, and uber-luxe homes. We've received about 15 per cent bookings from couples who want to get away from the city for some quiet time," he stated.
Ankita Sheth, Co-founder, StayVista opined that people are more interested in travelling to the hills. "The demand for villa stays has increased by 30 per cent over the past couple of months. Guests are starting to book early; we have received bookings not just for Diwali but also for Christmas and New Year's. Rather than the usual vacation spots, people are more interested in visiting places in the hills where the weather is cooler and there has been less tourism development. Destinations like Mashobra, Mukteshwar, Wayanad, and Igatpuri have proven to be quite popular. With offices opening up, there has been an uptick in the number of offsites held by start-ups, SMEs, and corporations with large teams," she added.