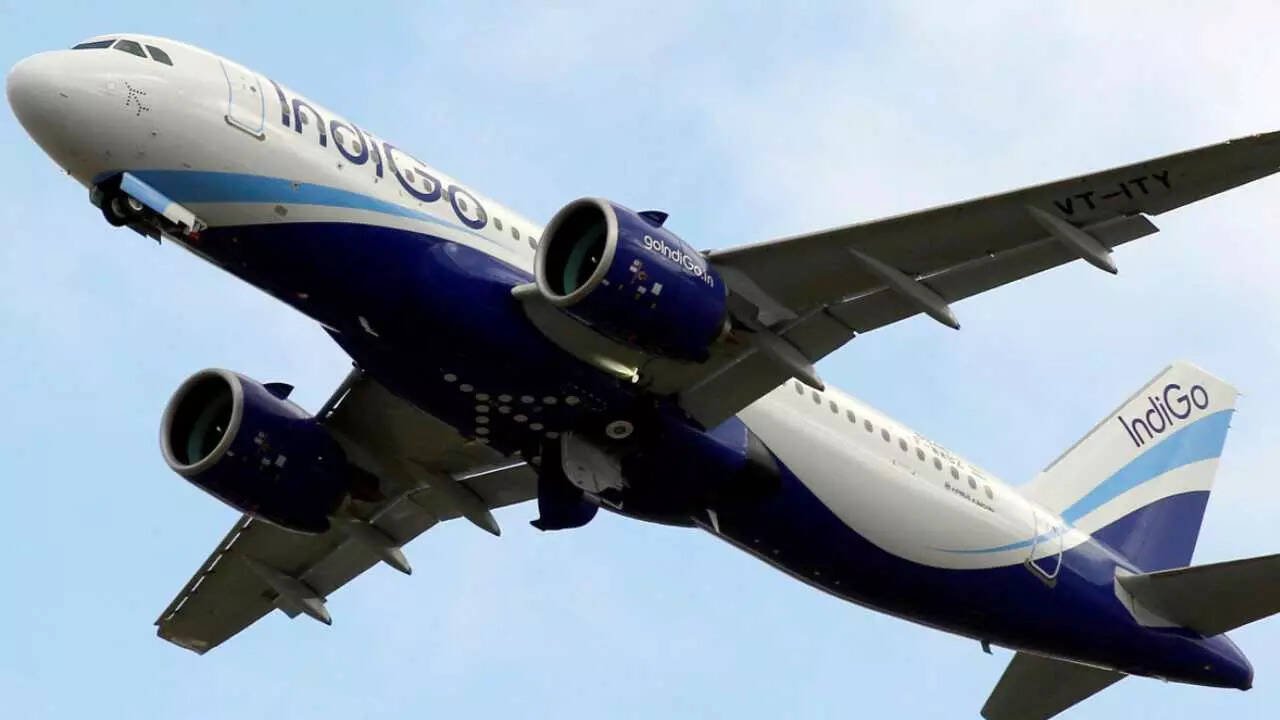 Continuing to report positive results in the consecutive quarter, the country's largest airline IndiGo has reported its best ever fourth quarter performance after reporting highest ever net profit of more than INR 900 crore at the end of March 2023. However, the airline reported a net loss of more than INR 300 crore for the year.
The profits of the third and the fourth quarters largely compensated for the losses incurred in the first and the second quarters. In the same quarter last year, the airline had reported a loss of INR 1681.8 crore. In Q3, the airline had reported a net profit of INR 1,420 crore.
With Q4 net profit of INR 919.2 crore, IndiGo's net profit for the quarter aggregated to INR 666.4 crore. IndiGo reported a EBITDAR of INR 2,970 crore with an EBITDAR margin of around 21 per cent.
Total income for the quarter ended March 2023 was INR 146,001 million, an increase of 77.9 per cent over the same period last year. For the quarter, IndiGo's passenger ticket revenues were INR 124,346 million, an increase of 80.6 per cent and ancillary revenues were INR 14,459 million, an increase of 36.6 per cent compared to the same period last year.
Total expenses for the quarter ended March 2023 were INR 136,803 million, an increase of 38.4% over the same quarter last year. IndiGo had a total cash balance of INR 234,243 million comprising INR 121,948 million of free cash and INR 112,295 million of restricted cash.
Commenting on the results, Pieter Elbers, CEO, IndiGo said, "With a combination of robust market demand and focused execution of our strategy, this was the second consecutive quarter wherein we produced strong operational and financial results, as we reported the highest ever fourth quarter net profit of 9,192 million rupees."
"The companywide initiatives undertaken based on the three strategic pillars of Reassure, Create and Develop enabled us to end the year on a strong note with record revenues. I would like to thank the 86 million customers for choosing to fly with us in the financial year ended March 2023 and the 6E employees for their immense hard-work and dedication." During Q4 FY23, IndiGo's capacity increased by 49.2 per cent while passenger numbers went up by 60.5 per cent. Yield improved by 10.2 per cent and load factor also increased by 7.5 points to 84.2 per cent in quarter four.
Sharing some projections on the current Q1 FY24 quarter, Elbers during earnings call said the demand remains robust with healthy yields and encouraging forward bookings.
"The actions we have taken in the last few quarters have put us in a position of strength and will allow us to take full advantage of the opportunity. We are looking forward to the next fiscal year with great enthusiasm as we aspire to grow north of mid-teens, building on our ambitious expansion plans towards our purpose of giving wings to the nation, by connecting people and aspirations," he added.
The airline is expecting to serve around 100 million customers in FY 2024. To support this growth, Indigo said it is investing large amounts of money in series of digital initiatives as it also looks to hire 5,000 more employees.