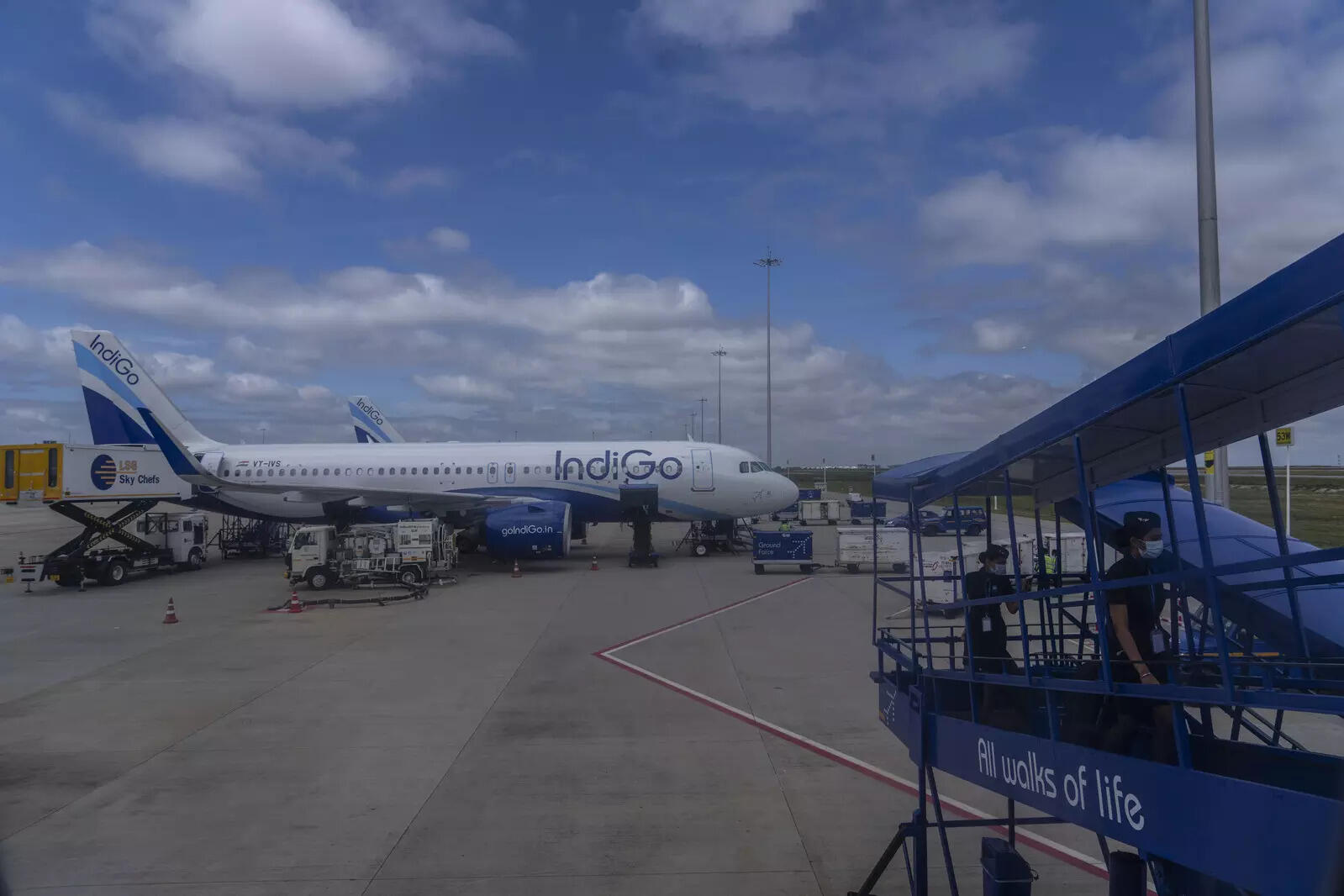 In its bid to strengthen international connectivity, leading budget carrier IndiGo has announced the launch of direct flight between Mumbai-Istanbul. These new routes and additional frequencies will enhance international connectivity between India & Turkey and beyond, through IndiGo's code share with Turkish Airlines. The ticket sale commences today.
Commenting on the development, Vinay Malhotra, Head of Global Sales, IndiGo said, "In line with our vision to strengthen international connectivity from India, we have launched a new connection between Mumbai- Istanbul. This will enhance international capacity and offer more options to the consumers. Istanbul is a major city in Turkey which is world-famous for its rich history and culture, stunning scenery, magnificent structures, and a plethora of aspects. Istanbul is a prominent center of trade and commerce. Mumbai, the commercial capital of India, is a mix of iconic old-world charm architecture, strikingly modern high rises, cultural and traditional structures, and whatnot. Mumbai is all about art, history, culture, food, theatre, cinema, nightlife, and a lot more. We will strive to stay true to our promise of affordable fares, on-time performance, courteous and hassle-free service across wide network."
Widebody aircraft on wet lease
Apart from expansion into Turkiye, the airline also shared information on its plans to wet lease widebody aircraft for its foray into longer routes and new markets. An IndiGo spokesperson confirmed the development and said the airline wants to cover the shortfall caused by supply chain disruptions in international operations.
"International air travel is going through a strong period of recovery, and demand continues to rise in the upcoming festive and winter season. This is a positive sign for the industry and IndiGo remains very bullish on strong growth for international travel to and from India in the future. However, as the aviation industry globally continues to face significant supply chain disruptions, we have been exploring a multitude of solutions to enable us to continue our operations smoothly and to provide our customers with efficient and affordable travel."
"As an interim measure, we have decided to take on wet/ damp lease certain aircraft to cover the shortfall for our scheduled international operations. We have received an in-principal approval from the regulators for the same and the induction of these aircrafts remains subject to further requisite regulatory approvals. We are committed to exploring every opportunity possible to overcome these capacity challenges and provide our customers with efficient and affordable air travel," the spokesperson added. Codeshare with Turkish Airlines
Before the inception of the new flight to Istanbul from Mumbai, IndiGo had already announced expansion for the Turkish market. IndiGo and Turkiye's flag-carrier Turkish Airlines had activated existing code share agreement and sale of flight tickets three months back.
In the first phase, both the airlines started booking of tickets, with Turkish Airlines as the marketing carrier, and IndiGo as the operating carrier. Turkish Airlines placed its code on trunk route flights operated by 6E on the Delhi-Istanbul route and later from six domestic destinations in India including Ahmedabad, Amritsar, Bengaluru, Chennai, Mumbai, and Kolkata.
Currently, IndiGo operates a daily flight on Delhi-Istanbul route, whereas Turkish Airlines operates a daily flight on Delhi-Istanbul and Mumbai-Istanbul routes.