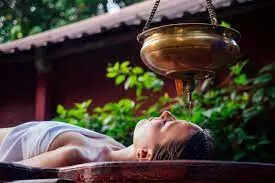 In recent years, wellness tourism has emerged as a significant contributor to India's economy, leveraging the country's ancient wellness systems and deeply ingrained spiritual philosophy. With its diverse range of traditional practices like Ayurveda, Yoga, Sidha, and Naturopathy, India has positioned itself as a centre for wellness and well-being experiences, attracting both domestic and international tourists.
According to experts, India is rapidly expanding as the most popular tourist destination in South Asia, with a projected 110 percent growth in medical tourism. The medical tourism sector alone is expected to reach over USD 13 billion in 2023. Before the pandemic, India was already the fastest-growing market for wellness tourism, witnessing an increase in the number of traditional Ayurvedic resorts, destination spas, and wellness retreats that offer comprehensive packages of treatments, experiences, and travel opportunities.
India's long-standing tradition of holistic wellness practices, passed down through generations, has provided a strong foundation for the growth of wellness tourism. The sector not only allows India to showcase its rich cultural and spiritual heritage but also generates employment opportunities, drives economic growth, and supports sustainable development, benefiting local communities.
To harness the potential of wellness tourism, various regions in India are being developed as unique destinations for holistic wellness experiences. Kerala, known for its authentic Ayurveda treatments, stands out as a centre for wellness tourism deeply rooted in local traditions. Similarly, Uttarakhand, home to the renowned Yoga Study Center in Rishikesh, has been recognised as one of top wellness destinations. However, India's growing wellness tourism market faces challenges such as a shortage of skilled staff for spas and wellness services, as well as a lack of standardised training to meet international standards.India's reputation as a producer of quality vaccines and pharmaceutical products has been bolstered during the pandemic, making it an opportune time for the country to increase its share in the global wellness tourism market. The Medical Value Travel (MVT) industry in India is expected to reach USD 13 billion by 2026, encompassing allopathic treatments, nature cure practices like Ayurveda and Yoga, and spiritual philosophies. Over 1.4 million medical tourists visited India in the past one year, making it one of the top destinations for medical tourism.
Experts and stakeholders in the industry however emphasise upon the need for clarity and differentiation between medical tourism and holistic wellness. While medical tourism, backed by corporate hospitals, has made significant strides in marketing itself globally, the holistic wellness sector requires more organisation and structure to facilitate the ease of obtaining medical visas and spreading knowledge about traditional sciences. The Ayush Ministry should actively educate a global audience about India's holistic wellness systems to ensure their comprehensive promotion and integration.
Somit Kumar, MD (Ayu), (PhD), who currently serves as the Director of Research at the AVP Research Foundation in Coimbatore stated that in the Western world, there is a growing demand for Ayurveda and holistic healing services as people increasingly seek comprehensive and effective healing methods. Recognising this trend, the Indian government has launched the 'Heal India' campaign, which aims to provide a combination of allopathic and Ayurvedic treatments within the country.
"This initiative has attracted individuals from various countries who come to India for medical services, followed by the need for rehabilitation where Ayurveda and yoga play a crucial role. Furthermore, there is a rising awareness and preference for alternative medicine over allopathy, leading to an increased interest in Ayurvedic healing," he further stated.
When linking wellness tourism with medical tourism, wellness retreats or centres plays an important role. Dr Kumar further elaborated that many patients in India and abroad seek healing in wellness retreats after having a major treatment. In such cases, wellness centres that cater to ayurvedic treatments and healing attracts such travellers and holds immense potential and scope in complete healing.
"We need to own the space in Holistic wellness using the Indian systems of wellness, be it Ayurveda, Yoga, Nature cure, Siddha etc. For this, we need to make the world aware through world-class marketing through all media platforms – print, audio, video, digital, exhibitions, conclaves etc. Tell the world about these gems. We must clearly discern it from Medical Tourism which is for modern medicine," commented Sidarth Dominic, CEO, CGH Earth Wellness.
Moreover, Indian medical insurance companies should consider incorporating coverage for traditional medical treatments based on Ayurveda, Siddha, or Nature cure within their schemes, provided it aligns with their policies. This inclusion will enhance access to alternative and holistic healthcare options, aligning with India's wellness-centric approach.
Addressing the shortage of professionally trained and officially accredited therapists in the field of Ayurveda and Naturopathy is another crucial aspect. Dominic believes that the government should establish and promote therapist training centres across the country to ensure an adequate supply of qualified therapists. The availability of trained therapists directly impacts the cost, affordability, and accessibility of holistic wellness services. Failure to address this issue may hinder India's competitiveness in the wellness tourism industry, especially considering strong competition from destinations like Sri Lanka.
CGH Earth Wellness primarily focuses on the international market, particularly the European Union, Commonwealth of Independent States, United States, and United Kingdom. Recognising the potential of India as a wellness tourism destination, CGH Earth Wellness is expanding its presence beyond Kerala and developing wellness centres in Uttarakhand and Hyderabad. The company is also exploring partnerships in Middle Eastern countries and Russia to tap into new markets and further promote India's holistic wellness offerings.
Akash Garg, CMD of Asia Resorts Limited (Moksha Himalaya Spa Resort), highlights the room for improvement in the holistic wellness sector compared to allopathic treatments offered by corporate hospitals. He emphasises the importance of standardisation and regulation to ensure high-quality and safe services. Obtaining medical visas and insurance for healing methods like Ayurveda, Yoga, or Naturopathy remains a challenge, and addressing this issue is crucial to make these services more accessible.
Moksha Himalaya Spa Resort, owned by Asia Resorts Limited, caters to both domestic and international clientele. While their primary focus is on the domestic market, attracting guests from various parts of North India, Maharashtra, and Gujarat, they also welcome visitors from the United States, Europe, and Australia. The resort's location in Himachal Pradesh, coupled with its 70,000 sq ft spa overlooking the valley, makes it an attractive destination for travellers seeking holistic wellness experiences.
India's wellness retreats are capitalising on the growing demand by offering comprehensive packages that combine therapeutic treatments, wellness activities, and immersive travel experiences. These retreats provide a sanctuary for individuals to rejuvenate, restore balance, and reconnect with themselves, taking advantage of India's cultural heritage and natural beauty. By offering a blend of medical expertise and holistic wellness practices, Indian retreats are meeting the evolving needs of wellness tourists and contributing to the growth of the industry.