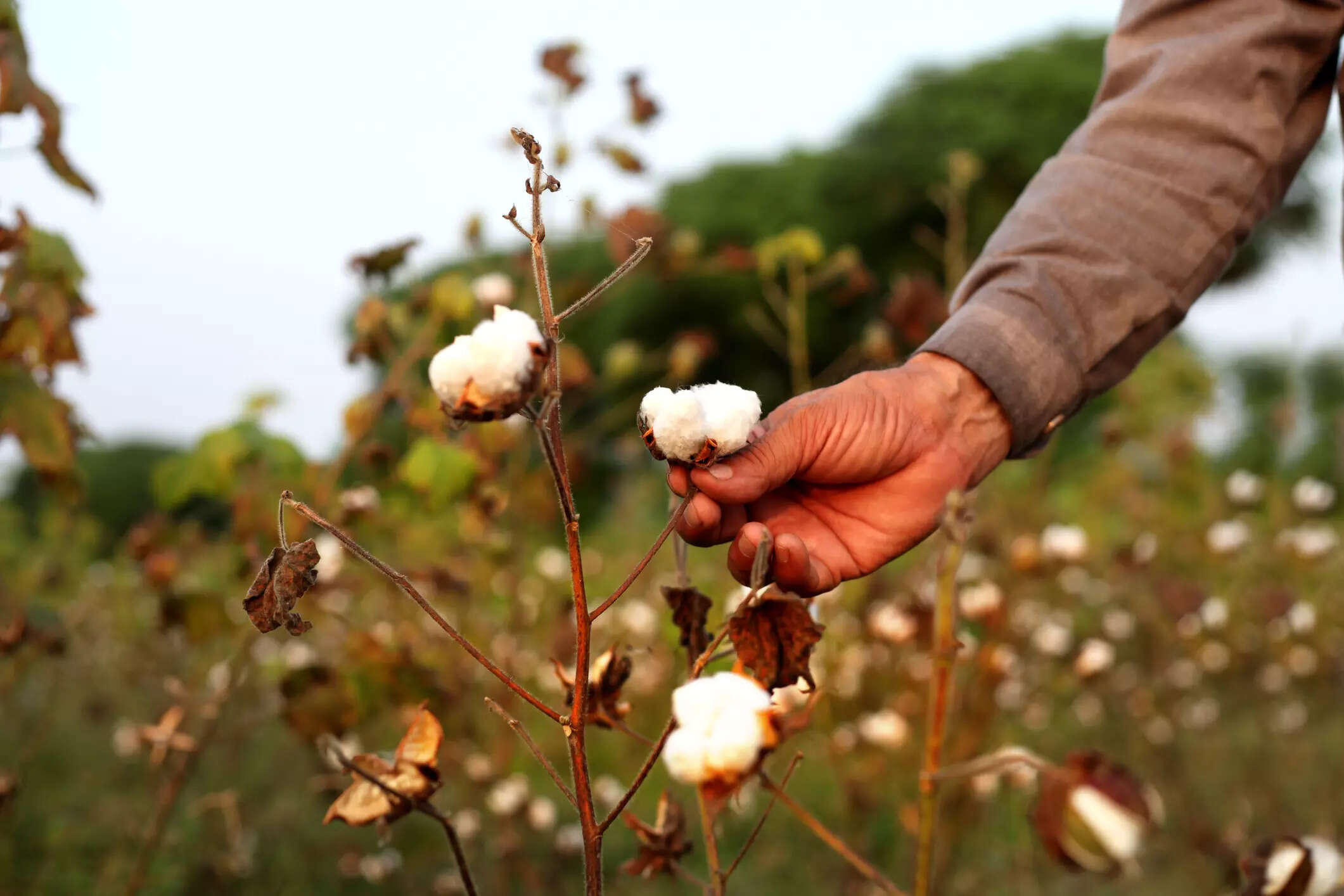 Mumbai: India's cotton exports are set to fall to their lowest level in 18 years in 2022/23 as production lagged behind domestic consumption for the second straight year, a leading trade body said on Thursday.
Lower exports from the world's biggest producer could support global prices. It could also lift domestic prices and weigh on margins of local textile companies.
Exports could fall to 2 million bales in the current marketing year ending on Sept. 30, the lowest since 2004/05 and well below 4.3 million bales last year, Cotton Association of India (CAI) said in a statement.
Production could fall to 29.84 million bales, down from the previous estimate of 30.3 million bales, the CAI said.
Local consumption could also ease by 2.2% from a year ago to 31.1 million bales, it said.
The fall in local production could bring down cotton stocks at the end of 2022/23 marketing year to 1.4 million bales, the lowest in more than three decades, the trade body said.