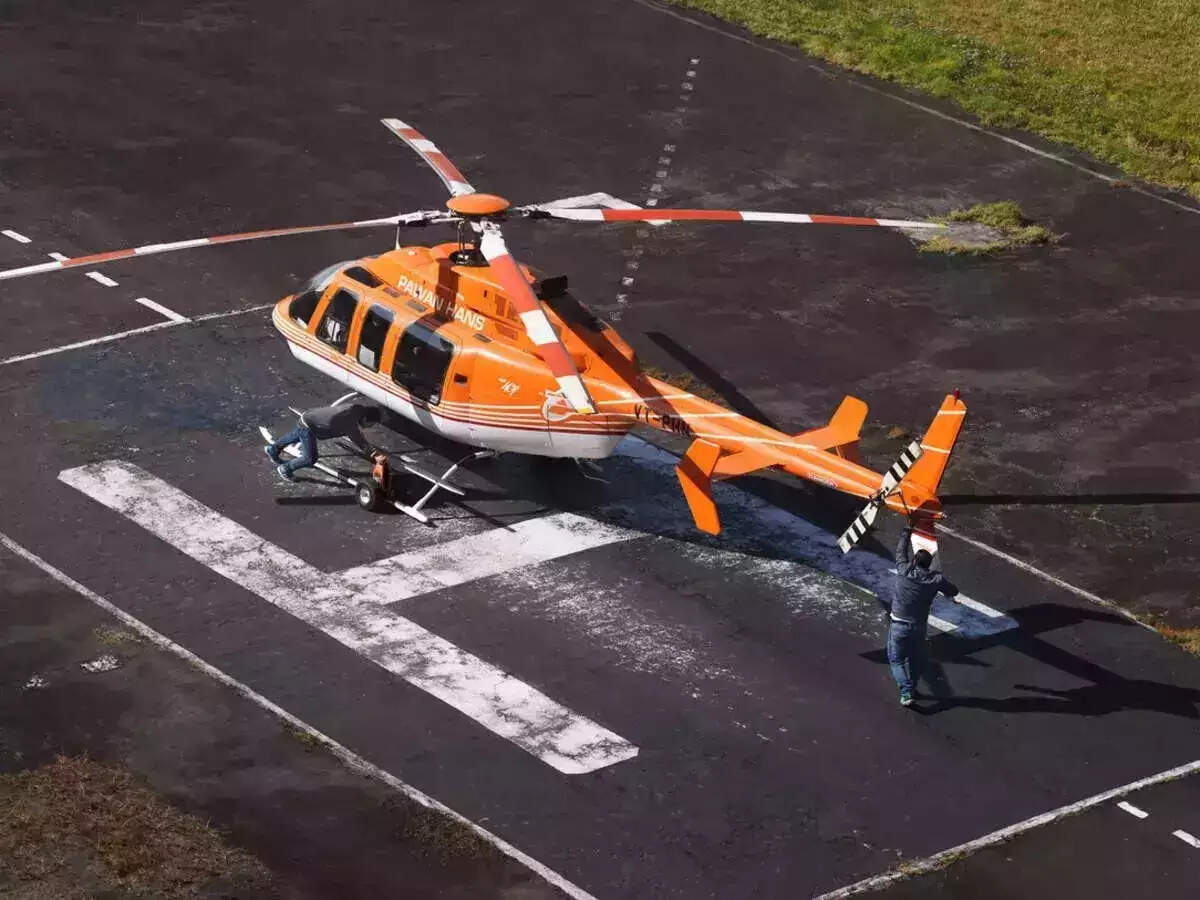 Last month, the plans to develop Kangra as a tourism capital of the state were announced by Himachal Pradesh Chief Minister, Sukhvinder Singh Sukhu. He mentioned that efforts were underway to enhance the tourism infrastructure, facilities in the district to develop tourism.
One of the key projects in this regard is the construction of a heliport at Palampur in district Kangra. The CM has recently confirmed that the land for the heliport has been transferred to the Tourism Department and the DPR (detailed project report) will be ready shortly.
The proposed 82 Kanal land, informed Sukhu, is situated in Chaudhary Sarwan Kumar Himachal Pradesh Agriculture University, Palampur which is approximately three kilometers from Palampur city.
About INR nine crore would be spent on constructing the heliport which will also give new impetus to tourism activities in the Kangra district.
To tap into the adventure tourism potential of Kangra, the government has undertaken initiatives to strengthen the district's infrastructure as a part of which the Asian Development Bank has agreed to provide INR 390 crores towards the development of tourism in the district, confirmed Sukhu.
The state government has also set targets to establish heliports closer to the district headquarters to reduce travel time for high-end tourists.The Deputy Commissioners have been instructed to identify land on priority for constructing heliports in their respective areas of jurisdiction. The Chief Minister said that this will not only boost tourism promotion in the state but also assist in emergencies by helping airlift patients.
He also shared that the expansion of Kangra Airport is currently in progress and the length of the runway will be increased from 1372 meters to 3010 meters to allow larger aircraft to land. The development of tourism facilities is expected to increase the influx of tourists and create more employment opportunities for the youth.
The government has also created plans for several projects in the district that aim to enhance tourists' experiences and provide modern amenities. One of the proposed projects is the development of an international standard golf course at Heritage Village Pragpur.
In addition, Sukhu also mentioned that the government is implementing various works worth INR 20.59 crore in Kangra with INR 46 lakh allocated for the restoration of a historical temple. The state govt is also actively working towards constructing the Chamunda ropeway from Adi Himani Temple.
The projects will help promote the Kangra district and the state of Himachal Pradesh as a preferred tourist hotspot in the country, expressed Sukhu.