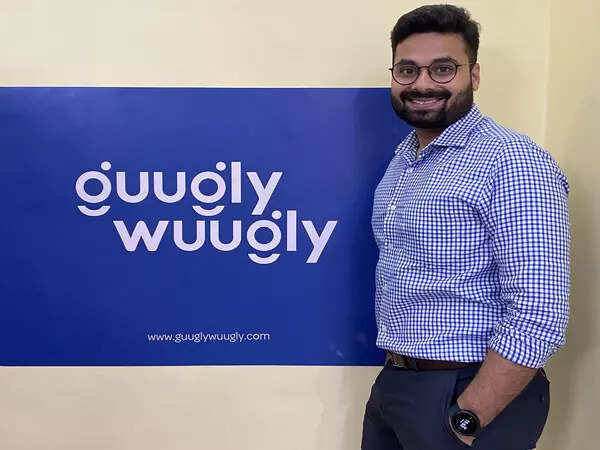 New Delhi: Guugly Wuugly, an Indian kids' apparel brand, has recently announced the launch of its new website platform that allows customers to exchange their children's old clothes for store credit to purchase new items.
In addition, the company has launched a digital factory outlet where high-quality garments that failed quality checks or had minor defects can be purchased at a discount of up to 40 per cent – 60 per cent.
Since its launch on March 31, 2023, the brand has gained a customer base of more than 2,000, thanks to its availability in popular retail stores such as Shopper Stop and FirstCry, as well as its robust online presence.
Founded in April 2022, Guugly Wuugly aims to provide high-quality clothing at affordable prices. The brand's inception is rooted in the idea of making long-lasting quality apparel, ensuring safety for kids and the environment.
The brand's commitment to sustainability is evident in the quality of the apparel, which is free of AZO chemicals, soft and gentle on children's skin, non-allergenic, and features no-fade technology that keeps the garments looking new even after multiple washes.
Ravi Kumar Gupta, the CEO and Co-Founder of Guugly Wuugly, said, "We are excited to launch our new website platform and digital factory outlet, which promote sustainability and environmentally friendly practices. Our commitment to providing high-quality, affordable clothing is matched by our commitment to sustainability, and we hope to continue making strides in this area."
The brand takes great pride in providing its customers with a seamless shopping experience, which includes a free return policy within 15 days of delivery and ensuring complete customer satisfaction. Its products are crafted with love and care in India, ensuring top-notch quality.
With quick delivery, you can expect your order to arrive at your doorstep within just 4-5 business days, and the icing on the cake is its free shipping across India. It's no surprise that its customers have rated us 5/5 for quality, with 87 per cent of them raving about the products.
Guugly Wuugly's growth trajectory is impressive, with plans to achieve a year-on-year growth target of 68 per cent in the upcoming financial years. The company, which currently employs 10 individuals, aims to expand its offline channels in the future while continuing to integrate augmented reality and artificial intelligence to enhance the online shopping experience.
With its commitment to environmentally-conscious practices and dedication to delivering top-notch, affordable apparel, Guugly Wuugly is positioned to become a major player in the Indian children's clothing market.