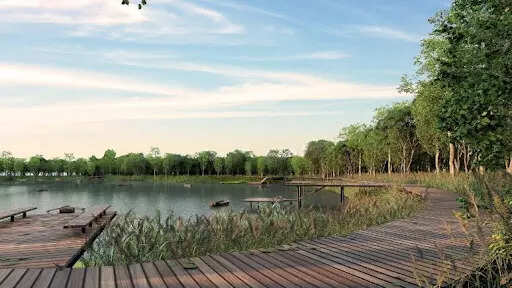 Once a historic town, Gujarat's Vadnagar is now on its way to becoming a prominent archaeological, cultural and tourism hub, as confirmed by a top government official.
Notably, Vadnagar is also the birthplace of Prime Minister Narendra Modi.
The Ministry of Culture is spearheading the comprehensive development of Vadnagar, which is expected to pick up speed this year.
Building upon its Buddhist connections, the government is planning to develop a Buddhism trail that will showcase the monastery, votive stupas, and other related attractions. This trail will not only create a local Buddhist circuit but can also become part of a larger circuit, enhancing tourism opportunities, added the official.
Expected to be developed by October or November this year, the Buddhism trail will encompass two main components. The first involves the creation of sacred groves encircling Vadnagar, providing visitors with meditation pavilions and thematic vanas for a spiritual experience. The second component focuses on the development of the lake-edge along Sharmishtha Lake, offering views and recreational activities for tourists.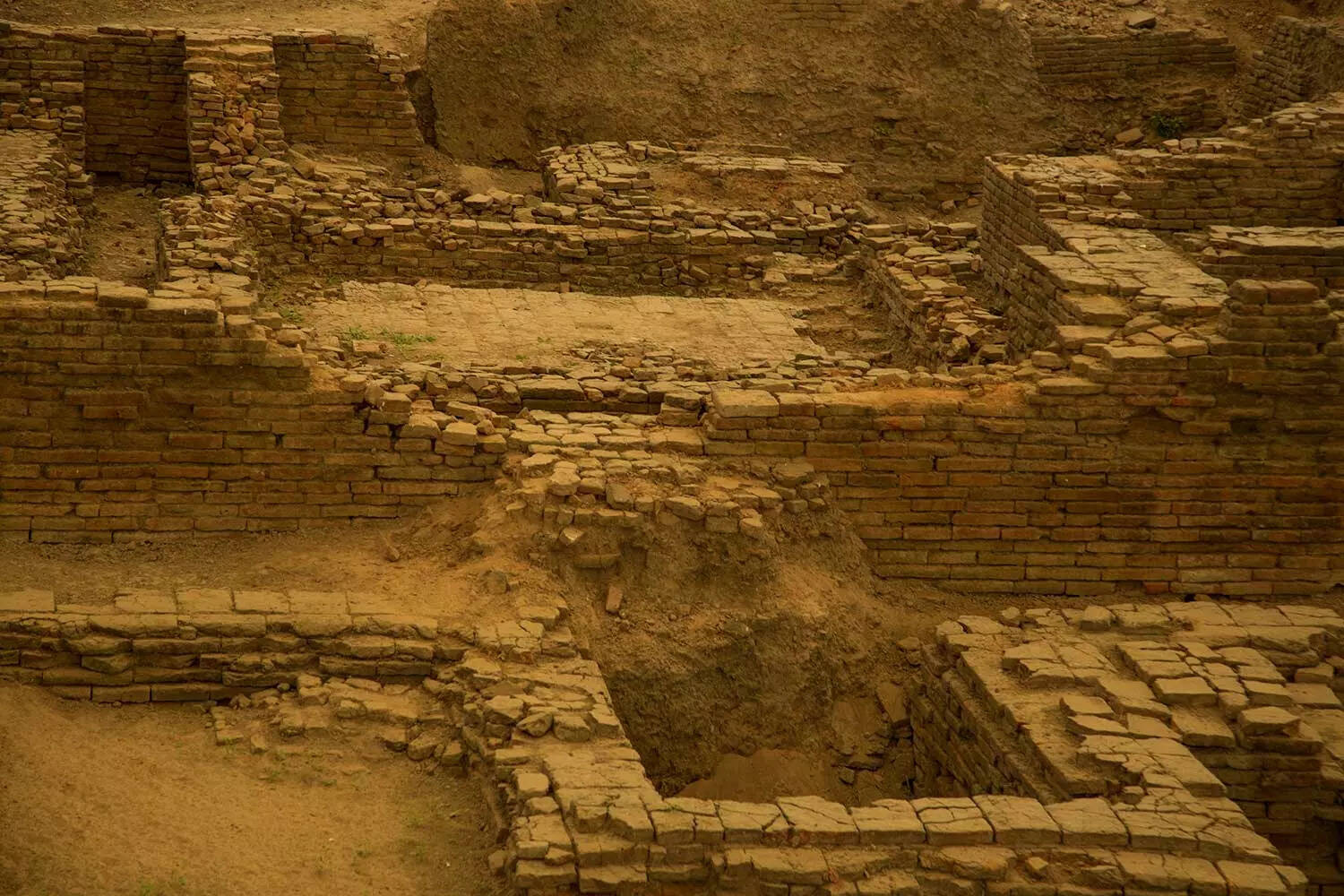 On road to development

The development plans for Vadnagar span four phases, each with distinct objectives of highlighting the later part of the discoveries.
Phase 1 aims to establish Vadnagar as the cultural center of Gujarat through the creation of the "Tana-Riri cultural and nature reserve." This initiative involves merging four lakes and developing the surrounding area for tourism. The town boasts approximately 40-50 interconnected small lakes, and its sophisticated irrigation system, dating back thousands of years.
Phase 2 focuses on the beautification of the green belt and the Hatkeshwar Temple precinct, incorporating parks, trails, fort walks, history pavilions, and a boat jetty at Arjunbari Darwajo. This phase aims to enhance the appeal of Vadnagar and provide visitors with immersive experiences.
In Phase 3, the spotlight turns to archaeological expeditions and history walks. Visitors will have the opportunity to delve into Vadnagar's rich historical past, discovering the remnants of its bygone eras.
Additionally, the government envisions creating various tourism circuits that encompass Vadnagar's significant attractions, such as the Kirti Toran, Amther Mata Temple, and Hatkeshwar Mahadev Temple.
The launch of these tourism circuits will coincide with the development of Vadnagar and the subsequent increase in visitor traffic. Vadnagar is strategically located near other popular attractions like the Sun Temple of Modhera, which attracts around 10,000 visitors daily and the popular Rani ki Vav. Once these visitors start exploring Vadnagar, its tourism potential is expected to soar, the official emphasised.
To further showcase Vadnagar's history and significance to both locals and travellers, the Ministry of Culture and the Government of Gujarat are undertaking various other development activities. These include the master planning and overall development of Vadnagar, the establishment of an Archaeological Experiential Museum, the redevelopment of the Prerna Vernacular School, the creation of a documentary on Vadnagar and multiple academic research projects on its history and heritage.
The Archaeological Experiential Museum, offering a thematic journey through Vadnagar's 2,500-year development, will feature a walkway through the excavated site. Additionally, a museum showcasing the 50,000 artefacts discovered during excavations will be established in Vadnagar, providing visitors with a firsthand experience of the town's archaeological treasures.
Additionally, to promote Vadnagar's heritage, the Discovery Channel produced a documentary titled "Unending Vadnagar." This documentary brings the city's uninterrupted civilisation and historical events to life through expert conversations and 3D animated reconstructions. It explores Vadnagar's history, knowledge systems, diverse culture, resilience of its people, maritime trade, industrial activities, and archaeological findings. The global launch of the documentary was aired on June 7, 2023.
The development of Vadnagar not only focuses on its historical aspects but also aims to inspire the youth and provide innovative educational opportunities, said the official adding that The Prerna Vernacular School redevelopment project emphasises on education, values, and innovative techniques. This will ensure that Vadnagar's cultural legacy continues to thrive, he added.
Rich in history

With an uninterrupted history of human habitation spanning over 2,500 years, Vadnagar holds immense cultural, trading, and Buddhist learning significance in the western part of India.
Vadnagar is famous for its abundance of Hindu and Buddhist sites, making it a treasure trove for cultural enthusiasts and travellers alike. The government's endeavour to develop Vadnagar as a tourist destination aligns with their previous initiative to include the town along with Sun Temple at Modhera on the tentative list of UNESCO World Heritage sites.
Archaeological excavations have been carried out since 1953-54, unearthing fascinating historical remnants. Noteworthy findings include the ruins of an ancient Buddhist monastery and votive stupas dating back to the 1st to 7th century CE, which were discovered in 2008. These findings further established Vadnagar's significance as a destination for Buddhist pilgrimages and culture enthusiasts.
The town's historical importance is further emphasised by the visit of Hiuen Tsang, a Chinese Buddhist traveler, in 640 AD. Hiuen Tsang mentioned Vadnagar in his travelogue, solidifying its position as a significant centre for Buddhism.
In 2014, the Archaeological Survey of India (ASI) took over the excavations, leading to further discoveries such as early defense structures, sustainable water management practices, the shell bangle manufacturing industry, among others.
And now, with these comprehensive development plans and initiatives, Vadnagar is poised to emerge as a vibrant tourism hub, attracting visitors from around the world. Its 2,500-year-old history, cultural heritage, interconnected lakes, irrigation system, enduring legacy of the town and remarkable archaeological findings all contribute to its allure and add to its significance as a tourism destination.