[ad_1]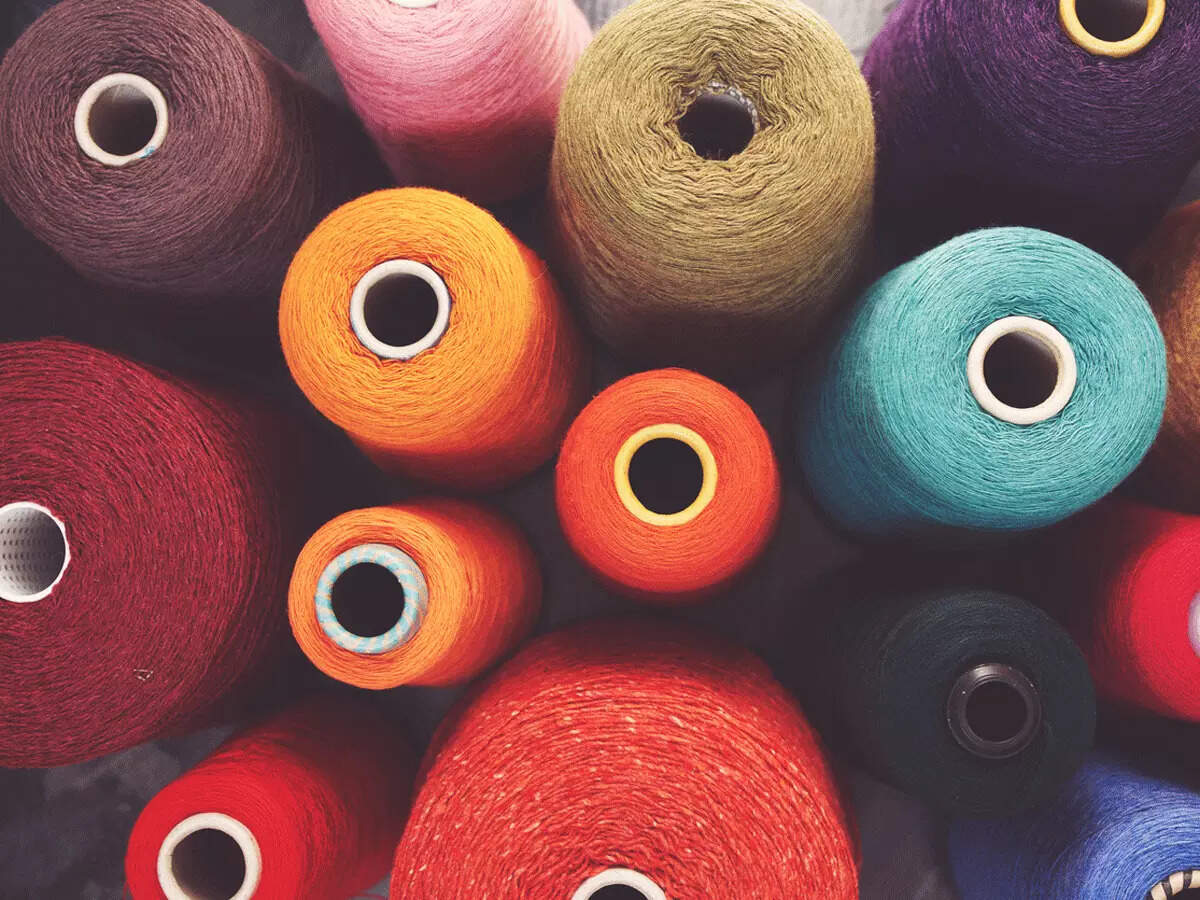 Ahmedabad: The state's textile industry, which suffered last year due to high cotton prices and low demand, is again witnessing production cuts. With a reduction in the orders being placed, many textile processing units in the city are running at 40% capacity and have begun observing two-day production cuts. Similarly, weaving units are also operating at lower capacity.
While spinning mills are running at around 90% capacity, stocks are also piling up. Experts believe that soon, spinning mills too will slash production for a day every week. Jayesh Patel, vice president of Spinners' Association, Gujarat (SAG) said, "Currently, most spinning mills are running at more than 90% capacity.
However, the demand is not strong, and stocks are piling up. We fear that spinning mills will have to stop production for at least a day every week. The spinning mills in south India are operating at 60% production capacity and those in the north have also cut down on production. At present, combed yarn costs Rs 260 per kg and the prices are not competitive in the exports market; even the domestic demand is slowing down."
The impact of decline in retail demand for apparel is felt on the entire value chain of textile industry.
"With a delayed summer, the demand for summer collection is comparatively low. Moreover, retailers have a huge chunk of unsold inventory from the winter collection. Due to this, the dealers are facing cashflow issues as a result of which the volume of fresh orders has declined," said Rahul Mehta, chief mentor, Clothing Manufacturers' Association of India (CMAI).
"Overall, in both domestic as well as export markets, the demand has gone down as a result of cautious discretionary spending. This could trigger a reduction in capacity utilization in textile as well as garment making units," he added. Cotton is priced at around Rs 61,000 per candy, but owing to poor demand from the garments sector, the industry is badly hit.
Bharat Chhajer, former chairman of Powerloom Development and Export Promotion Council (PDEXCIL), said the industry had been witnessing a steady revival with cotton prices stabilizing.
Naresh Sharma, former vice president of Ahmedabad Textile Processors' Association (ATPA) said, "Textile processing units which saw some surge in demand have again been struggling for the past one month. Many units are running at around 40% capacity and most of them observe holidays for two or three days a week."
The orders for grey fabric dyeing and printing are also few because the retail demand is weak, he said.
"However, the situation has changed in the last one month and the processing units do not have enough orders and so they have been observing two-day offs a week. The weaving sector is also hit by poor demand. We believe the retail demand is weak and that the normal operations will resume only after garmenting activities gather pace," he added.
[ad_2]

Source link