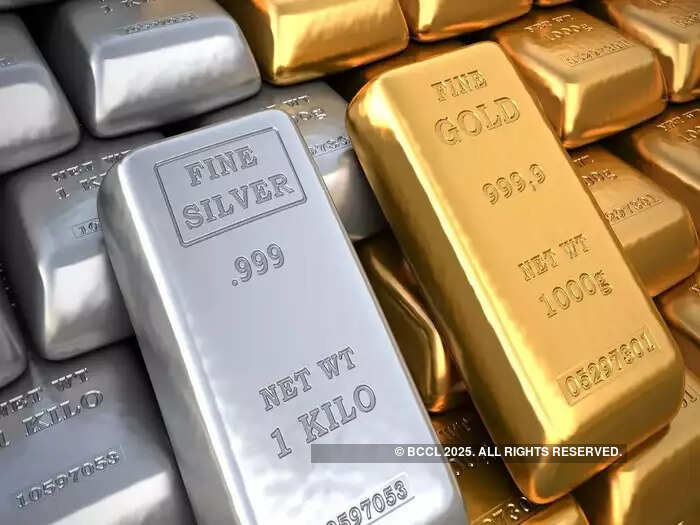 Gold prices declined by Rs 295 to Rs 55,700 per 10 grams in the national capital on Thursday amid weak global trends, according to HDFC Securities. In the previous session, the precious metal had settled at Rs 55,995 per 10 grams.
Silver also tumbled by Rs 640 to Rs 64,380 per kg.
"Spot gold prices in the Delhi markets traded at Rs 55,700 per 10 grams, down Rs 295 per 10 grams," said Saumil Gandhi, Senior Analyst – Commodities at HDFC Securities.
In the overseas markets, both gold and silver were trading lower at USD 1,831 per ounce and USD 20.80 per ounce, respectively.
"Comex gold prices traded weaker in the Asian trading hours on Thursday as investors continue to worry about the prospect of further monetary tightening from major central banks," Sriram Iyer, Senior research analyst at Reliance Securities, said.