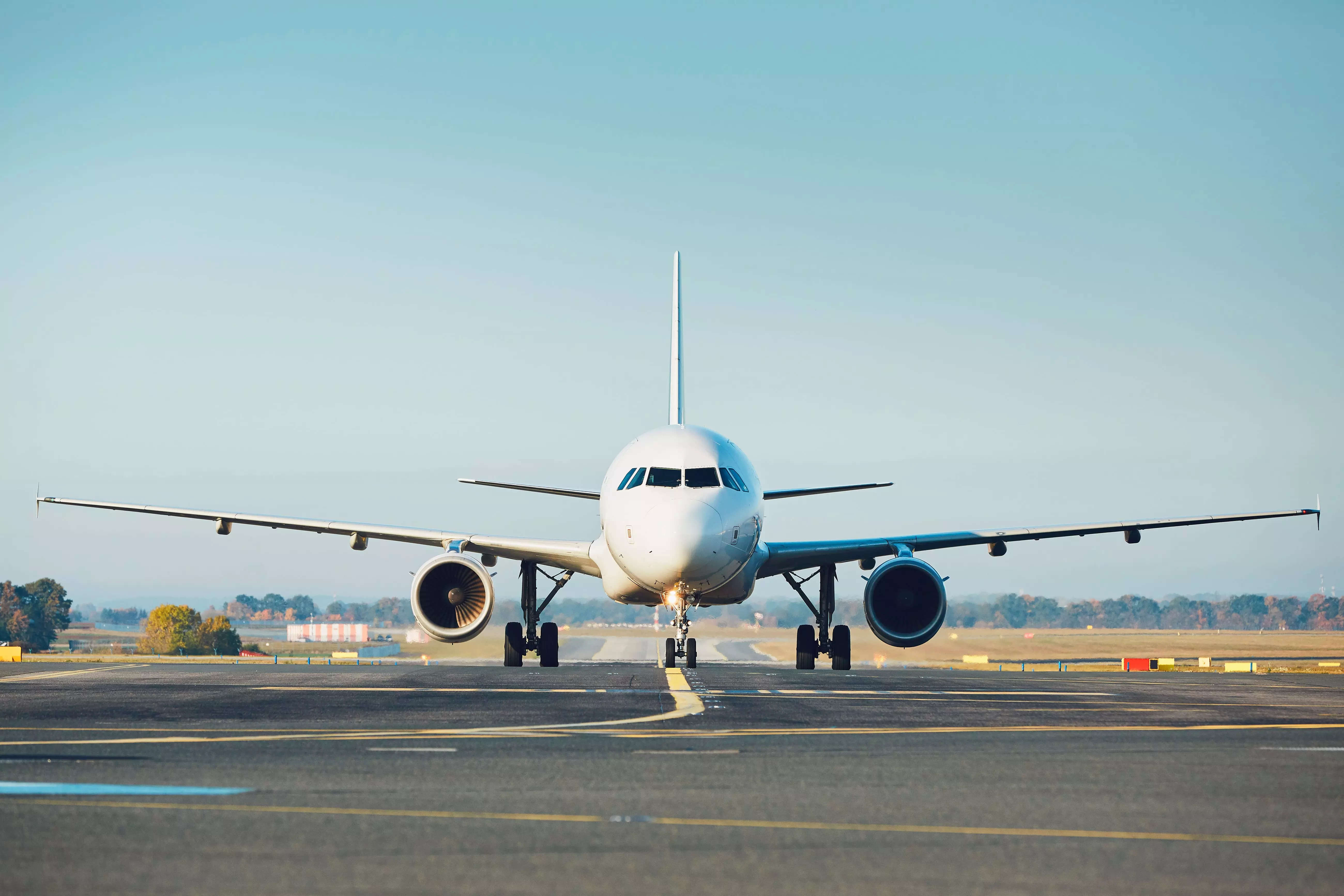 Sharing its views on the latest monthly passenger traffic data, ratings agency ICRA has mentioned that the domestic aviation industry in the country continues to witness recovery with passenger number witnessing month-on-month growth.
In its commentary, ICRA also mentioned that the airlines' capacity deployment in February 2023 was higher by 45 per cent than February 2022. However, it was lower by 9 per cent than the pre-Covid levels.
Domestic passenger traffic for February 2023 is estimated at 119 lakh, 54 per cent higher than the domestic passenger traffic of 77 lakh in February 2022 and lower by only 4 per cent, compared to pre-Covid levels i.e., 123 lakh in February 2020.
Commenting on the development, Suprio Banerjee, Vice President & Sector Head – Corporate Ratings, ICRA said, "On a sequential basis, it was lower by 5 per cent compared to 125 lakh in January 2023. For 11M FY2023 (April-February 2023), domestic passenger traffic is estimated at 1,229 lakh, a YoY growth of 65 per cent compared to 745 lakh in 11M FY2022 (April- February 2022), and lower by only 8 per cent compared to 1,338 lakh in April-February 2020 (pre-Covid levels)."
It is estimated that the domestic aviation industry operated at a passenger load factor (PLF) of 90 per cent in February 2023, against 85 per cent in February 2022 and 88 per cent in February 2020.
"Despite a healthy recovery in passenger traffic, the domestic aviation industry continues to face challenges on account of elevated ATF prices and depreciation of INR vis-à-vis the USD, both of which have a major bearing on the airlines' cost structure. The airlines' efforts to ensure fare hikes proportionate to their input cost increases will be key to expanding their profitability margins," Banerjee added.