[ad_1]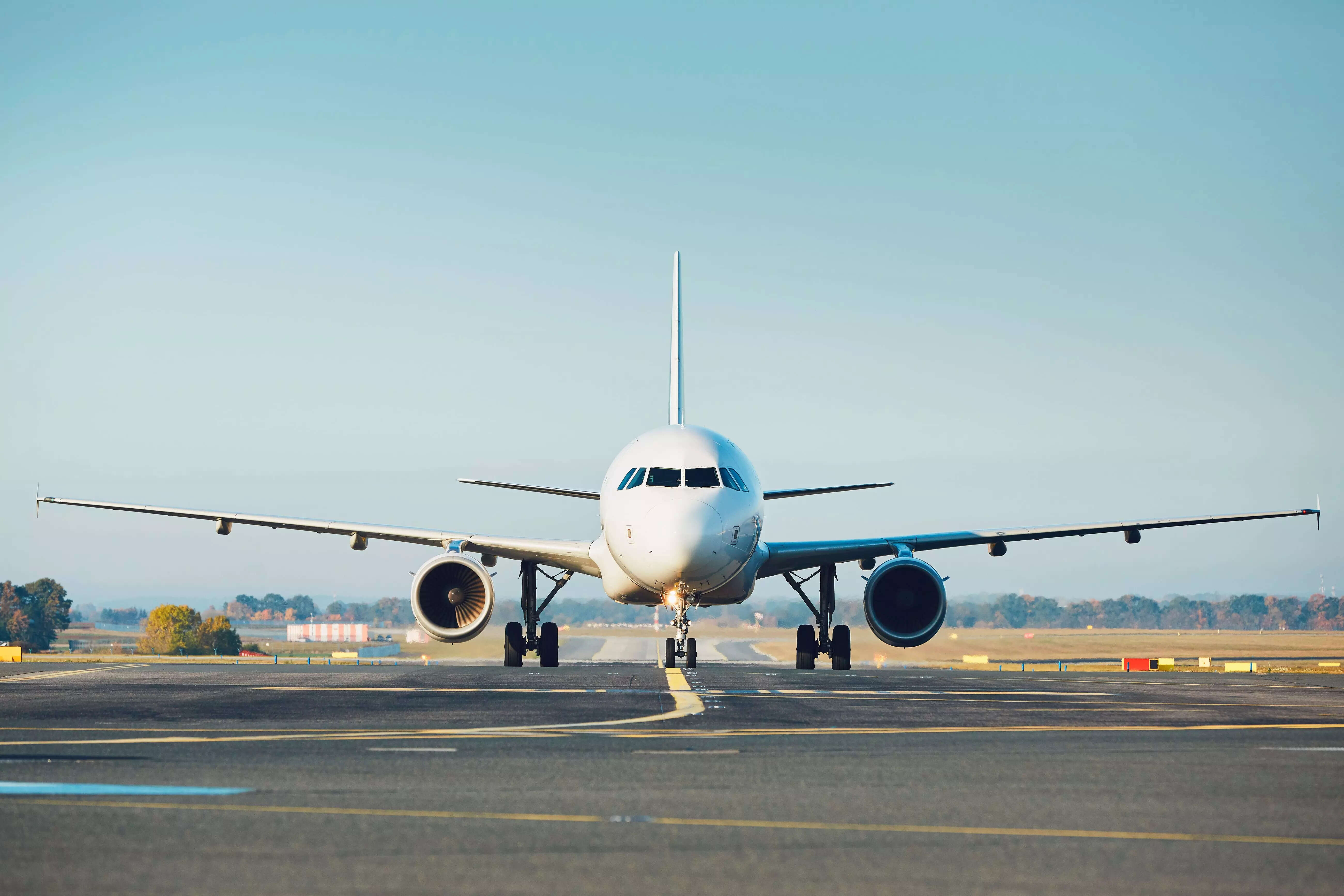 At its 35th Research Briefing, aviation advisory & research firm CAPA India has called out for a new aviation policy that can enable a USD 1 trillion economic impact per annum by 2040s.
In FY 2023, India's aviation system handled just less than 200 million airline passengers. CAPA India projects that it may need to be able to handle around 1.3+ billion passengers, with a commercial fleet of close to 4,000 aircraft, within 20 years if an aspirational and transformational path is pursued.
Outlining a roadmap for the formulation of a new civil aviation policy, CAPA India said that the focus should be enhancing airport capacity that will last for a generation and beyond, and which is developed ahead of demand. Metro airports must start planning for second and even third airports for which land acquisition should commence immediately.
To handle more than 1.3 billion passengers and achieve a dramatic ramp-up in scale will require a tremendous effort across the aviation eco-system, hinted CAPA India. "Each and every element of the industry will need to play their part to realise this opportunity. If realised, by FY 2043 aviation could make a USD1 trillion annual contribution to the Indian economy, taking into account direct, indirect, induced and catalytic impacts. Even under a more conservative, linear growth scenario, India would still likely reach a market size similar to China pre-Covid," CAPA India added in its briefing.Either way, the strategic impact that aviation could have on the economy and consumers, should inspire policymakers, as well as industry leaders. CAPA India said that the Ministry of Civil Aviation has been making serious and genuine efforts to transform the sector but achieving the industry's true long-term potential will require a new policy framework.
Commenting on the research, Kapil Kaul, CEO & Director, CAPA India, stated, "Indian aviation is at a critical inflection point. The opportunities could have positive implications for generations to come. India has to choose whether it wishes to pursue a transformative, aspirational vision or more conservative, linear growth."
Key issues identified by CAPA India
India must define an international air services strategy in line with its national interests. The corresponding bilateral policy can then be formulated. But it must be transparent, equitable and designed to maximise growth. India will be such a lucrative market in the years and decades to come that aero-politics will become very complex unless there is a clearly defined policy.
Airspace design needs to be restructured to provide capacity for up to 8-10x current traffic, and take into account continued growth in overflights and general aviation as well as new age aviation. For example, air taxis, UAVs and eVTOL aircraft. In order to achieve this, corporatisation of the ANSP division of the Airports Authority of India should commence immediately. The ANSP must have a professional and expert-led governance structure.
Emerging Indian mega-carriers will need massive MROs that offer a comprehensive suite of services, including engine and components maintenance. That will require a policy that delivers the requisite cost base, skills, and infrastructure.
A new aviation safety regime is required, with an independent, professional regulator, on similar lines to the UK CAA. A new security regime is required with a dedicated workforce and resources.
Talking about rising importance of aviation sector in India, Kaul, added, "Why do we think this aspirational vision is possible? Because aviation is being taken more seriously in India than ever before. For example, the privatisation of Air India was a bold reform. This is expected to lead to a more stable market, led by two airlines with tremendous capabilities and patient capital. And the government and ministry have shown tremendous determination to address fiscal challenges, to privatise airports and to engage seriously and constructively with the industry. All of this has created an environment in which the design of a long-term policy to support an aspirational vision can be envisaged."
[ad_2]

Source link