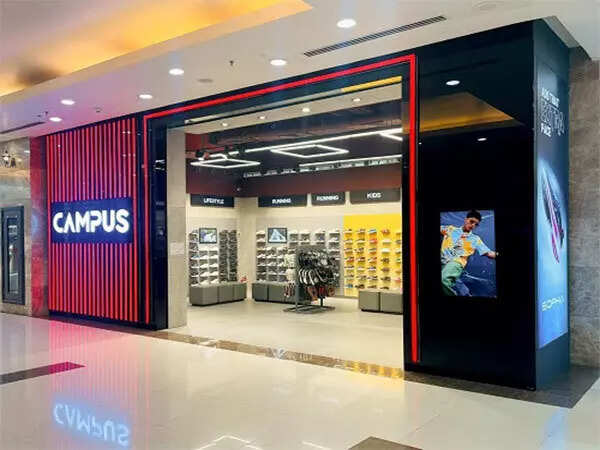 New Delhi: Footwear manufacturer Campus Activewear, on Monday, has posted similar consolidated profit after tax (PAT) at Rs 22.94 crore in the fourth quarter (Q4) ended March 31, 2023 as against consolidated PAT of Rs 22.95 crore in the same period of the previous fiscal, according to a BSE filing.
The company's year-on-year (YoY) income slightly declined to Rs 348.33 crore in Q4 FY23 as compared to the total income of Rs 352.63 crore in the corresponding period of previous fiscal, as per the regulatory filing.
However, its total expenses grew to Rs 318.42 crore in January to March period of this year as compared to Rs 295.46 crore in the same period of the previous year.
The company said, "We have an extensive online sales presence through third-party pure play marketplaces, third-party managed marketplaces and online-to-offline B2B platforms such as Flipkart, Amazon, Ajio, Myntra, Fynd and Udaan among others as well as our own e-commerce website.
Its revenue from operations through its e-commerce platforms grew at a CAGR of 175 per cent between fiscal year 2019 to 2022.
Campus Activewear operates its EBOs under two models: through company opened company operated stores (COCOs) and franchisees. Till March 31, 2023, the company said it had 202 EBOs.
The shoe manufacturer also shared that it has sold more than 5.50 million pairs through online channels in fiscal 2022.