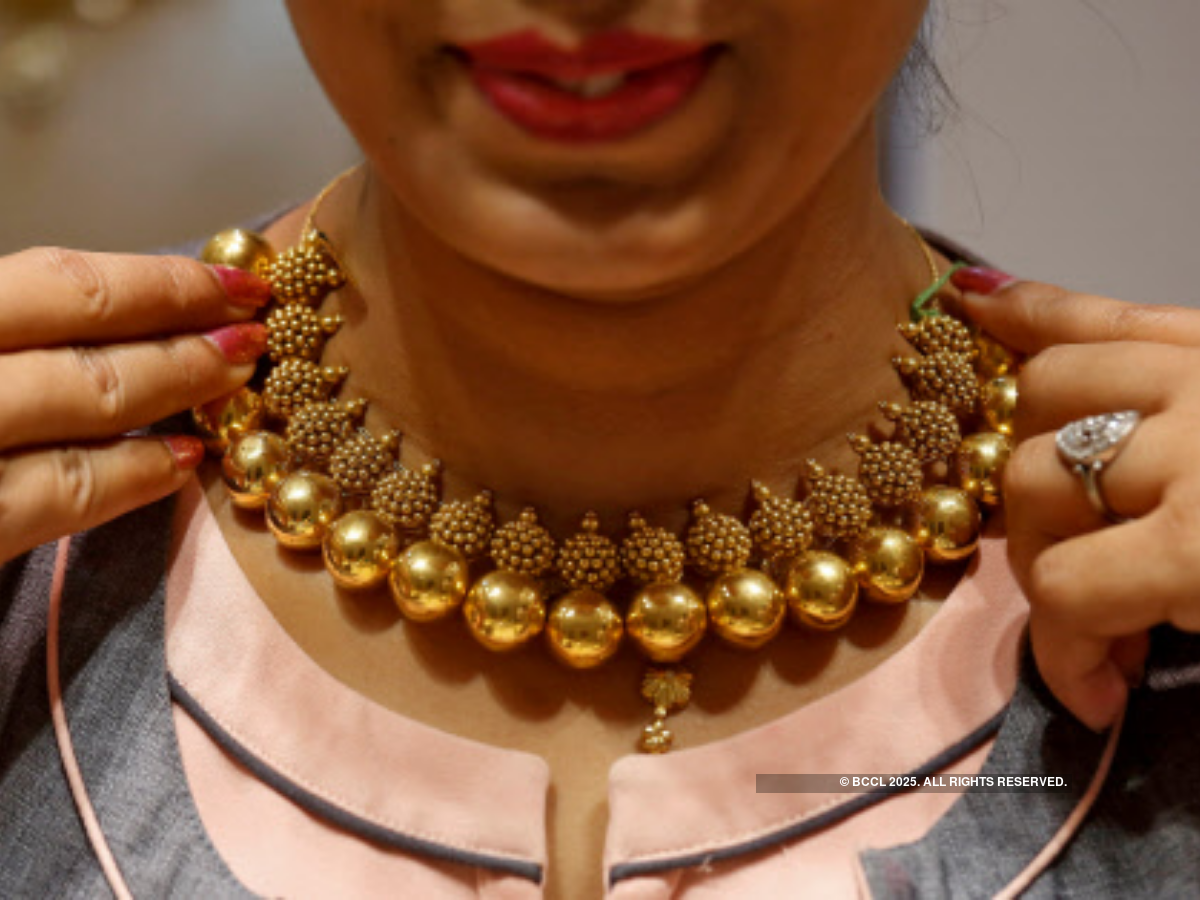 Gold demand in India has fallen 40% in the past ten days with prices increasing to Rs 60,000 per 10 gram with goods and services tax (GST), according to jewellers. It comes at an inopportune time as the season is set to start in April, they said.
Jewellers from southern India, the biggest consumer of gold in the country, said they have witnessed demand crashing as much as 60% in the past fortnight.
Gold prices have risen about 7% in the past fortnight, partly in response to concerns over a contagion effect in the wake of the Credit Suisse crisis. The banking woes of the West threatens to impact the global growth rate. It has also led to a belief that the Reserve Bank of India would slow down its pace of rate hikes, along with ensuring ample system liquidity. The hopes of a lower rate hike have pushed up gold prices.
"Gold prices will continue to see some volatility in the near term as central banks across the globe adjust their monetary policy to steer their respective economies, and support growth. Internationally, gold may scale levels of $2,020 per oz and domestically it may touch levels of Rs 60,500 per 10 gm," said Colin Shah, managing director, Kama Jewellery.
Surendra Mehta, national secretary, India Bullion & Jewellers Association, said, "Demand is muted for gold in Zaveri Bazar. Footfall has fallen and the market is waiting for prices to fall."
Saiyam Mehra, chairman of All India Gem & Jewellery Domestic Council, said since last Friday, prices in the international market have appreciated by $100 per ounce. "This has impacted the sentiment in the domestic market. The demand has dropped 40% in the last 10-15 days. People are on a wait-and-see mode now even though the marriage season will begin after a fortnight," he said.
In southern India, however, demand has fallen 40%, said B. Muthu Venkatram, president of Coimbatore Jewellery Manufacturers Association. "South India accounts for more than 40% of the country's annual gold consumption of 800-850 tonnes. But here too, people are waiting to see prices drop. Unless prices stabilise, demand will not pick up," he said.