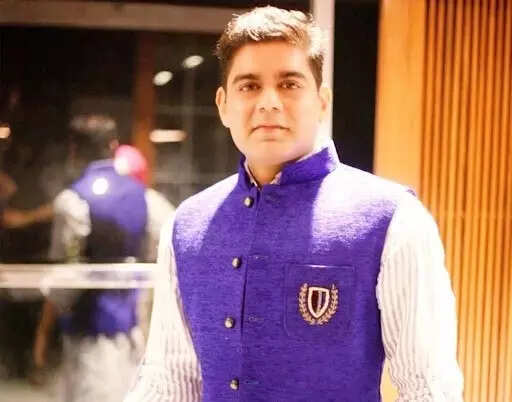 New Delhi: Athleisure lifestyle brand playR aims to reach Rs 300 crore sales mark by fiscal year 2025-26 on the back of its offline expansion plans, Ravi Kukreja, co-founder of the company told ETRetail in an exclusive interaction.
During the fiscal year 2022-23, the brand's sales stood at Rs 8 crore and its other brands distribution sales was at Rs 8 crore. For the current fiscal year FY24, the brand hopes to cross Rs 60 crore sales mark.
Kukreja said, "To be a differentiator brand, we focus on brick-and-mortar stores." The brand has been able to penetrate in more than 175-180 multi-brand outlets (MBOs) across India in the last one year and is present in tier 2 cities. Now, he hopes to increase the brand presence to 800 stores in the next 2-3 years.
Sharing the brand's strategies, he said, "We do not compete from our distributors and our focus is on end-customer pricing. We maintain the pricing and discounts across channels."
The brand said it will now focus on D2C channels more and hopes to keep clear strategies in omnichannel.
The company also shared that it primarily exports in markets such as South Africa, US, UK, Canada and UAE. But one of the difficult markets to cater to is India market because of its diversification, Kukreja said.
From this year, the company expects exports to contribute 5-7 per cent and domestic to contribute to most of its sales.
Speaking on the current margins, he said, "Our target is to keep our overheads and gross margins low and one can not survive on 30 per cent profit margin. However, we will maintain 30 per cent gross margins but the pie of profit would increase."
He further said, "We are catering to a varied list of consumers and want to cater to the uniqueness of the consumers." The main focus of consumers is on personalisation and they want the products to be unique, he added.
Talking about the main categories of the brand, Kukreja said, "Apart from apparel, cricket equipment is one of the most important categories for us." playR has strategically expanded to bicycles, cricket sports equipment and apparel and plans to expand in the football category.
Founded in 2021, the bootstrapped sports lifestyle wear brand is presently the official merchandising partner of IPL cricket teams including Mumbai Indians, Chennai Superkings, Punjab Kings and Rajasthan Royals.