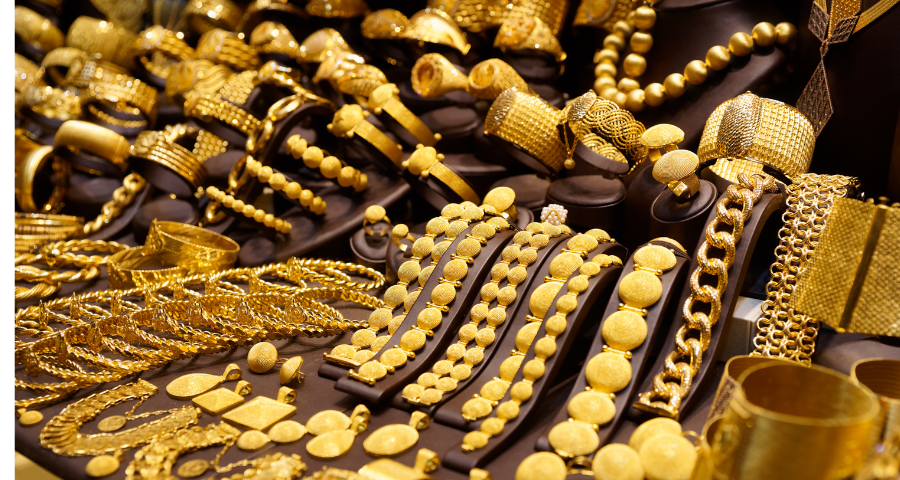 Physical gold prices traded at a premium in India this week, as a drop in domestic rates encouraging buying, while top consumer China saw healthy demand and fresh imports in the region.
The People's Bank of China controls the amount of gold entering the country via quotas to commercial banks.
"We heard from the marketplace that quotas to import had been approved," Bernard Sin, regional director, Greater China at MKS PAMP, said.
Sin highlighted that gold imports have been steadily flowing into the China Free Trade Zone over the past several weeks, as Chinese investors look to diversify their holdings.
Premiums in China held firm at around $25 to $30 an ounce over global benchmark spot prices versus $30 to $40 last week.
In India, the biggest consumer after China, dealers were charging a premium of up to $1 an ounce over official domestic prices, inclusive of the 15% import and 3% sales levies, versus last week's discount of $1.5.
"Retail demand has been improving in the past few days following correction in prices," said Ashok Jain, proprietor of Mumbai-based gold wholesaler Chenaji Narsingji.
Local gold prices were trading around 55,800 rupees per 10 grams on Friday, down from an all-time high of 58,847 rupees hit last month.
Banks were not importing gold in the past few weeks, but they have now resumed since the market is in premium, said a Mumbai-based dealer with a private bullion importing bank.
"Even refiners have started imports."
Premiums in Singapore ranged between $1.50 and $2.50 an ounce, while in Hong Kong they were around $1.50 to $3.50. In Japan, gold traded between being flat and a $0.5 premium against global rates.
While demand was quiet, there was decent selling interest as the price of gold in Japan hovered close to its historical high, a trader said.