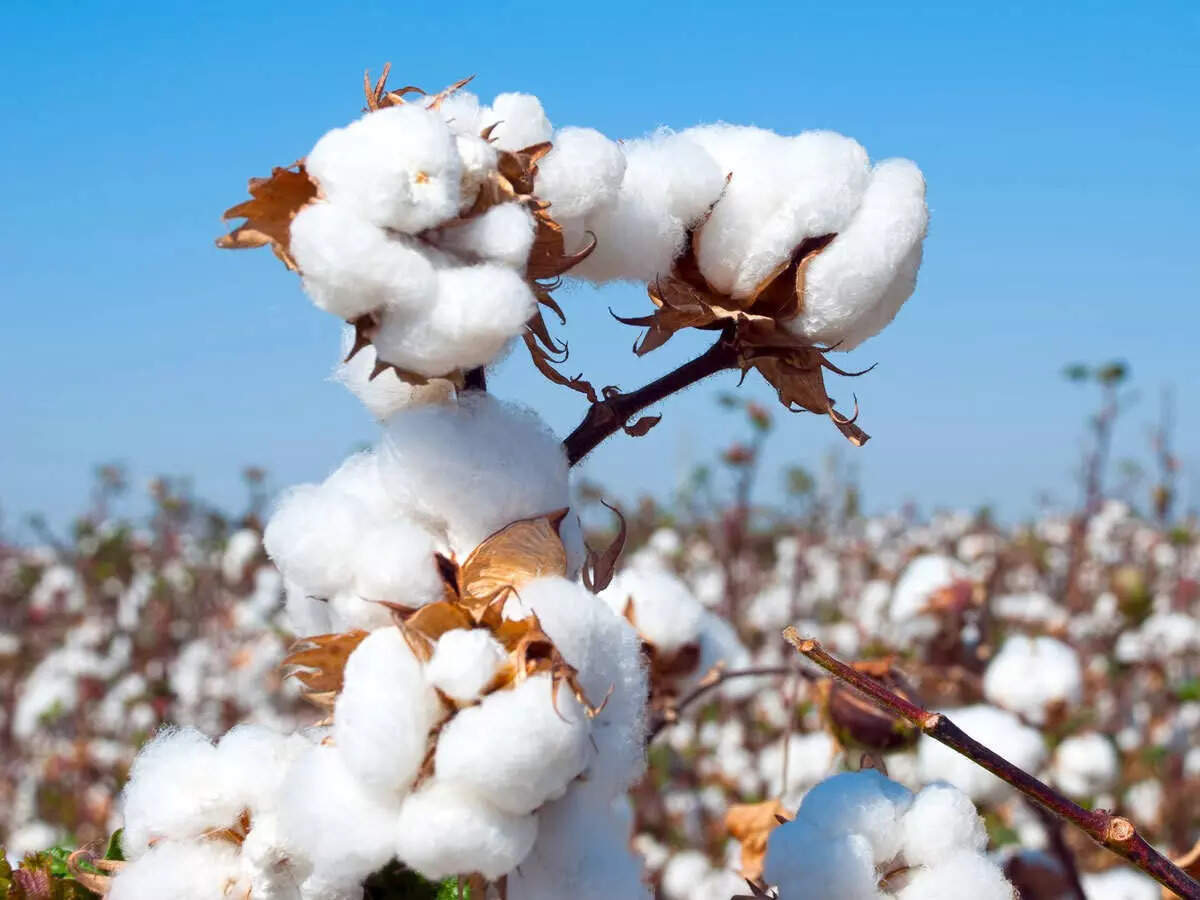 Ahmedabad: Cotton prices have seen a significant decline of approximately Rs 3,000 per candy in the past week. Market experts say lower cotton prices will stimulate demand in the domestic market and enhance the export competitiveness of Indian cotton yarn manufacturers.
Additionally, the lower cotton prices will in turn reduce prices of ready-made garments, giving customers prices at least 10% lower than in the previous Diwali season.
According to the GujCot Association, the average cotton price was Rs 59,400 per candy (356kg) on May 19, but it has decreased to Rs 56,200 as of Thursday. Jayesh Patel, vice-president of the Spinners' Association Gujarat (SAG), stated, "Indian cotton was more expensive than the international market, resulting in lower demand. Farmers, expecting higher cotton prices, had held back their stock, but they have now started selling, creating selling pressure and leading to a significant decrease in cotton prices.
Yarn prices have also dropped to Rs 245 per kg (30 comb), and we anticipate a rise in both domestic and international demand, as well as the advantage of lower prices for consumers during the Diwali season."
Bharat Chhajer, former chairman of the Powerloom Development and Export Promotion Council (PDEXCIL), said, "After remaining at an average of Rs 60,000 for an extended period, cotton prices have now fallen to the Rs 56,000 level. This will result in cheaper clothes for consumers during the coming Diwali season, with prices expected to decrease by almost 15%.
"Lower cotton prices will enable the industry to secure export orders, allowing Indian exporters to compete favorably against China, Bangladesh, Vietnam and others. While cotton prices have been volatile, we anticipate that prices will stabilize, leading to a decline in retail prices after August."