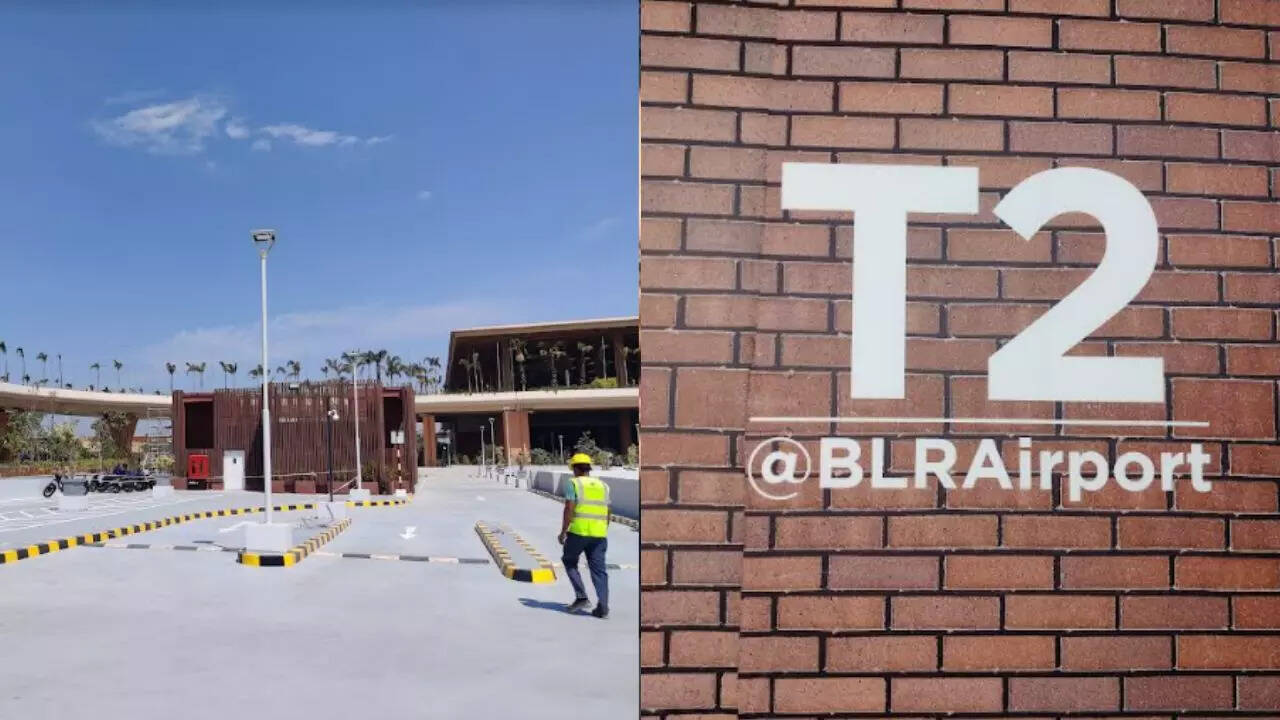 Come September 1, all 28 international airlines, including two Indian carriers, currently flying from Bengaluru, will move their operations to the newly-unveiled Terminal 2 (T2) of Kempegowda International Airport (KIA) here.
Terminal 1 (T1), which currently handles all international flights, in addition to a major chunk of domestic operations as well, will then be converted into an exclusive domestic-only terminal and will undergo renovation and refurbishing.
BIAL takes the call
According to sources at the airport, the decision to switch all international operations to T2 was taken by the Bangalore International Airport Limited (BIAL) that operates KIA.
Interior work at the terminal is in progress, covering an area of 2,55,645 sqm, which is part of phase 1 of T2, often referred to as 'Terminal in a Garden' for its architecture depicting Bengaluru as the 'Garden City'.
Workstations being set up
Airport sources confirmed that the move to T2 will be a gradual one with August 31 being the last day when international flights will take off from and land at T1. Workstations for Customs officials and other agencies related to handling international passenger operations are being set up at T2, apart from an advanced baggage drop and screening system.Work is also under way for other facilities, including duty free outlets, dining areas and lounges at T2.
Phase 1 of T2 was unveiled on November 11, 2022, and flights started from January 15, 2023, with domestic carrier Star Air operating a flight from Bengaluru to Kalaburagi.
Now, apart from Star Air, Vistara and AIX Connect (formerly AirAsia India) also operate their domestic flights from T2.
With all international operations shifting to T2 from September 1, T1 will become a domestic terminal with airlines including IndiGo, Akasa Air and SpiceJet operating from there. Airport sources also confirmed that once the move from T1 to T2 is complete, T1 will undergo renovation in a phased manner, particularly in its baggage management system.