[ad_1]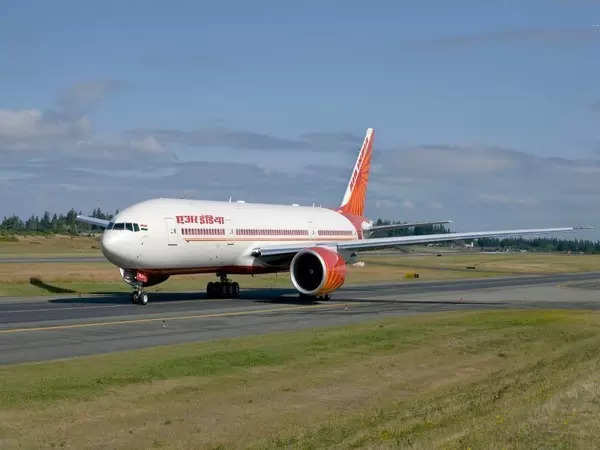 Continuing its slew of transformational efforts, Tata Group-backed erstwhile national carrier Air India has announced a new, multi-year ticket distribution agreement with Singapore-based global travel tech provider Sabre to enable travel sellers globally to access Air India fares and inventory through Sabre's Global Distribution System (GDS) while creating optimal network plans for the carrier's existing and future fleet.
Airlines use GDS systems such as Amadeus, Sabre and Travelport to distribute their tickets to travel agents globally for a fee. This deal between Air India and Sabre will enable travel agents and corporations around the world to access Air India fares and seats through Sabre's extensive global travel marketplace.
In addition to the distribution services, Air India will also use Sabre's consultancy services for optimal route planning forits existing and new fleet.
Sharing details in a statement, the airline said that Air India and Sabre will work together for advanced network planning. Sabre will offer consultative services to Air India which includes an in-depth market evaluation, the development of new hub and schedule structural designs, and detailed planning of route network and capacity over a 10-year horizon, as well as the optimisation of fleet assignment across its system. The value of the deal was not disclosed.
The expertise housed in Sabre's Bengaluru capability centre will provide close proximity support for Air India's innovation and transformation journey, the airline added.
After a successful 20-year relationship, Air India had decided to discontinue distributing its content through the Sabre GDS in January 2020. The erstwhile national carrier had then chosen a deal with Amadeus GDS with discounted premium to cut its operating costs.
On reviving partnership with Sabre, Nipun Aggarwal, Chief Commercial & Transformation Officer, Air India said the airline is delighted to have re-establish and enhance its relationship with Sabre at this transformative time for Air India, and the wider Indian travel marketplace. "The Indian travel market is back, and it's coming back strong. This long-term global distribution partnership will support our ambitious growth plans while paving the ground for our transition towards a more dynamic, merchandising-focused model, designed to unlock the value of Air India's products and services," he said.
Aggarwal added that the new GDS agreement with Sabre will help Air India become more competitive on the global aviation stage. "As well as coming together once more under a new GDS agreement, we're excited to be working hand-in-hand with Sabre's incredibly knowledgeable consultancy team on the development of a clean-sheet, long-term network plan. We are confident this will strengthen Air India's position in our domestic & international routes and look forward to closer collaboration in the coming years," he further mentioned.
"We are confident Air India will gain substantial value by having access and reach to Sabre's global network of travel agencies, in conjunction with benefiting from our route planning expertise," said Roshan Mendis, Chief Commercial Officer, Sabre Travel Solutions. "And, our travel agency partners in India and around the world will gain greatly from having access to Air India's products and services."
[ad_2]

Source link