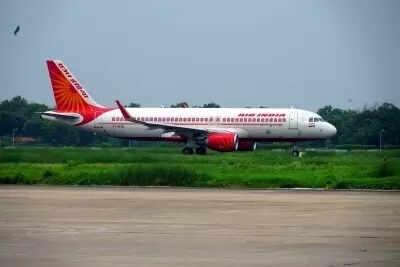 Full-service carrier and Star Alliance member Air India has announced partnership with Salesforce to transform its customer service technology stack. Through their work with Salesforce, Air India will be able to optimise the customer experience across all key touchpoints – online, on the ground and in the air.
By working with Salesforce, Air India's customer-facing staff across all touchpoints will be empowered with a unified data platform for its customers and AI-assisted tools to excel in every customer interaction.
The technology being deployed from Salesforce will allow Air India to track customer interactions across its contact centre, mobile, web, chatbot, email, social media, and other channels to provide a single source-of-truth of customer asks as well as challenges.
This will also give Air India's customer facing staff and its automated systems the ability to act on challenges proactively and track them to closure, assisted by Artificial Intelligence technologies. One of the biggest benefits of this technology rollout is the availability of a 360-degree view of customers in a unified customer data platform that enables Air India to deeply understand its customers. This knowledge will then be leveraged to enrich customer interactions in touchpoints across the ground, online and in-the-air.
Sharing the information, the airline in a statement said that building a strong base for customer service and designing a world-class warm and professional customer experience via pioneering innovations is a key part of the Vihaan.AI initiative that Air India has embarked upon."Given the ambitious growth plan of Air India that will result in a rapid increase in the volume of customer interactions, deploying robust and scalable technological solutions that incorporate the latest in Artificial Intelligence technologies becomes imperative. Air India's work with Salesforce will enable this accomplishment," it said.
Commenting on the development, Satya Ramaswamy, Chief Digital and Technology Officer, Air India, said, "Providing a delightful experience to our customers across all touchpoints is the most important responsibility for every one of us Air Indians. We need to be able to understand our customers' needs proactively and take care of them with utmost diligence. When things don't go as expected, we want to be able to address the challenges faced by our customers with speed and take them to comprehensive closure. Having a scalable technology platform that enables us to accomplish the above effectively is critical to our business. We are delighted to work with Salesforce, a Silicon Valley pioneer, and leverage its Einstein Artificial Intelligence capabilities and a unified customer data platform so that we can elevate our customer service to world class levels."
Arundhati Bhattacharya, Chairperson and CEO, Salesforce India, said, "Today, technology is at the heart of any ambitious organisation's business strategy. It is a force multiplier, and a catalyst to deliver growth and increase value. For Air India, this transformation is the beginning of a historic journey and to many – an emotional one. We are honoured to be a part of this journey with Air India, reimagining the customer experience and delivering excellence."
"At Air India, we are committed to elevate our customers' experience. In line with our strategy to deliver a world-class, omni-channel experience for our customers, we are working with Salesforce to introduce various service features that will make it easy for our customers to engage with us. Our contact centre plays a crucial role in the customer's journey, both before and after the actual flight. Our deployment of Salesforce in the contact centre and in other channels marks a step in our endeavour to provide a seamless, contextual, and personalized customer experience across multiple touchpoints," said Air India's Chief Customer Experience and Ground Handling Officer, Rajesh Dogra.