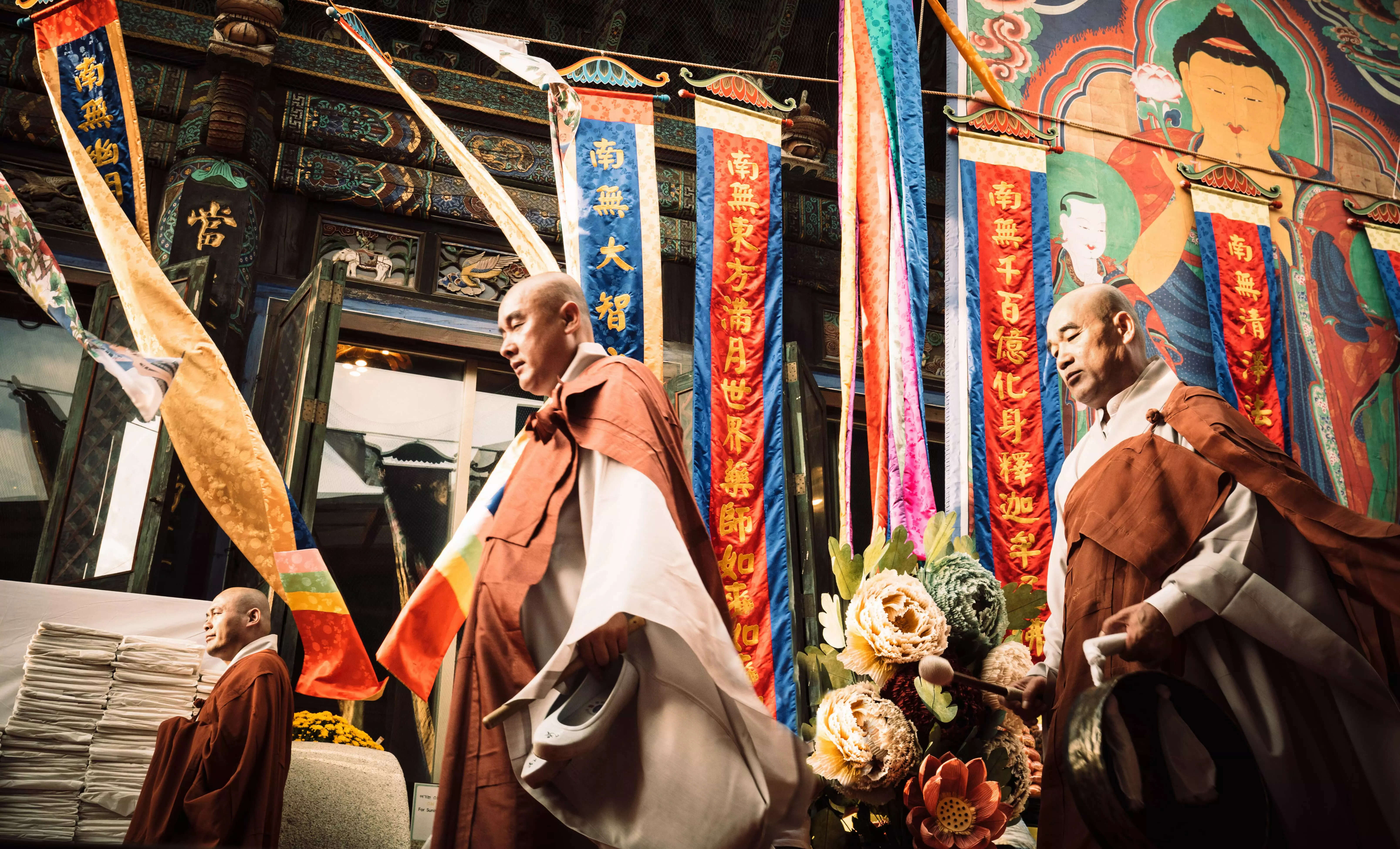 As India and South Korea now celebrate 50 years of the establishment of diplomatic ties, 108 pilgrims of South Korea will be visiting holy Buddhist sites in India and Nepal from February 9 to March 23, 2023.
108 Buddhist pilgrims from the Republic of Korea will walk over 1,100 kms over 43 days as part of a walking pilgrimage being organised by Sangwol Society of South Korea, shared Apurva Chandra, Secretary, Ministry of Information and Broadcasting.
Chandra stated that this pilgrimage tour will take the Buddhist tourism circuit in India to the world. The tourists, he said, will visit Buddhist pilgrimage sites in Uttar Pradesh and Bihar in India and subsequently move to Nepal.
"The circuit seeks to help tourists experience first hand the teachings of Lord Buddha and traces the footsteps of Buddha during his lifetime. The sites to be covered during the pilgrimage span the life of Buddha from his birth to his Parinirvana," he highlighted.
The pilgrimage also aims to increase friendship and collaboration between the two countries, the Secretary added. The Secretary welcomed the pilgrims and assured all assistance from the Government of India and hoped that the pilgrims would gain a deeper understanding of Buddhist philosophy from this visit.
India has been a root to Buddhism and there are plenty of pilgrimage sites that are of utmost importance for Buddhist tourism. From Bodhgaya, Patna, Kushinagar, Vaishali in India to Kapilvastu and Lumbini in Nepal, these Buddhist Tourism circuits profoundly revered in Buddhism have gained attention from Thailand as well as South Korea.
The Sangwol Society's pilgrimage, with the theme "Oh, We! Oh Love! Oh, Life!," intends to promote Buddhist devotional practises by travelling to India, where the Buddha's life and steps are still preserved.Speaking on the occasion, the Ambassador of the Republic of Korea to India Chang Jae-bok said that the year 2023 is special for the bilateral relation between the countries as the two celebrate this historic milestone of 50 years of diplomatic relations.
"This occasion coincides with India's G20 Presidency and South Korea is committed to India's success at G20," he added. The Ambassador further remarked that Buddhist teachings are similar to the motto of India's G20 presidency 'One Earth, One Family, One Future'.
Emphasising on the religious ties between India and South Korea, the Ambassador said that it evokes strong emotion and generates immense goodwill among the two peoples that fuels the bilateral relation.
He further added that thousands of Korean visitors travel to India each year, and this year's walking pilgrimage is being hosted by Jogye Order of Korean Buddhism. The walking pilgrimage will begin from Sarnath in Varanasi and will culminate at Shravasti after traversing through Nepal.
Informing the media about the significance of this event, the Ambassador said that the mega Buddhist pilgrimage is a befitting tribute to our shared Buddhist heritage. "This will go a long way in further deepening the people to people contact," he added.